Dusted Features

Ethan Covey flashes back a year's worth of psychedelia.



Through the Past, Darkly by Ethan Covey
2004 was a mess. Too many hangovers. Too much war. Thankfully, records kept spinning 'round. So, in lew of a traditional Top Ten, here's a list of a few records, artists and labels that made the horrors of the past year bearable.
Birchville Cat Motel - Beautiful Speck Triumph (Last Visible Dog)
New Zealand's Campbell Kneale is a God. Through uncountable releases, his Birchville Cat Motel has explored the connection between New Zealand noise-rock, academic minimalism and kitchen-sink sound concoctions. This massive two-disc set is Kneale's finest. Bells, rattles, wired turntables, guitars, organ and a host of other instruments are used to mold these glacial beauties. "Speck Fears" alone may be the year's most jaw-droppingly beautiful 30-minutes.
---
Eclipse Records, Time-Lag Records
Each album these dudes put out should be displayed in a gallery. Their limited edition CDs and LPs usually sell out in a flash, but they are well worth keeping your eyes open for. Based in Bullhead City, Arizona and Portland, Maine, respectively, the labels are annually responsible for some of the greatest psychedelic and experimental music being made around the world. Check 'em at www.eclipse-records.com and www.time-lagrecords.com.
---
Deathprod - Deathprod (Rune Grammofon)
In a year when Brian Eno's first forays into ambient music were widely reissued, Norway's Helge Sten offered a glimpse of how the genre has grown. As Deathprod, Sten subjects sample material to his "audio virus," stretching and bending sounds in order to create dense, monochromatic epics. Rune Grammofon's 4xCD box set features a decade-long retrospective of Sten's stunning aural collage.
---
Pumice - Raft (Last Visible Dog)
Pretty pop songs and sleepwalking '50s instrumentals being played through the thick fog of a New Zealand spring.
---
BJ Nilsen - Live at Konzerthaus, Wien 06_12_03 (Touch)
30-minutes of BJ Nilsen (a.k.a. Hazard), working static hiss, wheezing electronics and the buzz of mosquitoes into an indescribably sublime mix. Headphone album of the year.
---
Elephant Micah - Elephant Micah and the Palmyra Palm and Elephant Micah and the Loud Guitars (Time-Lag) — Haunted Americana at its lo-fi best. Unendingly elegant.
---
Six Organs of Admittance
2005 will be Ben Chasny's year of domination, but 2004 brought more than enough treats from this guitar-slinging shaman. Reissues of The Manifestation and For Octavio Paz showed Chasny's far-reaching talent, while his room shaking riffing on Comets On Fire's Blue Cathedral helped make it the year's best psych-rock rager.
---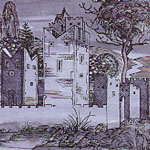 Hala Strana - These Villages (Soft Abuse) and Fielding (Last Visible Dog)
Steven R. Smith returns with more Eastern European-inspired drones and cool forest-folk. Fielding is a reissue of his long out-of-print 2xCD debut, while These Villages is new material. Smith also released the mesmerizing — and frighteningly limited — Antimony CDR on Digitalis Industries' Foxglove series.
---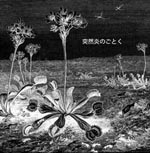 LSD-March - Suddenly, Like Flames (Last Visible Dog); Miminokoto - Live (Last Visible Dog); Up-Tight - Five Psychedelic Pieces (Static) and Lucrezia (Alchemy)

The new wave of moody Japanese psych rockers, responsible for some of the most transcendent guitar-rock to hit these shores in years.
---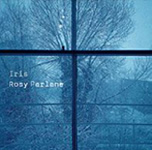 Rosy Parlane - Iris (Touch)

Like listening to a Nor'easter. On headphones. From inside a snowflake.
---
The Ivytree - Winged Leaves (Catsup Plate)

More magical clatter 'n' folk from Jewelled Antler's Glenn Donaldson.
---
Reissues: Swell Maps, Pearls Before Swine, The Clash.


By Ethan Covey