Dusted Features

Kevin Macneil Brown looks back at 2004.



Worlds of Sound, Lost and Found by Kevin Macneil Brown
Maybe it was because I did more writing than composing in 2004; maybe it was because it was, between Iraq and the Red Sox and the election, such an intense year. But it turned out that I did very little in the way of "casual" listening this past year. It seemed that, in order for music to capture my ears and imagination, it had to carry with it a strong sense of creating its own world, its own reality. Here are some of the worlds, both lost and found, that grabbed me:
---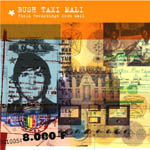 The Sublime Frequencies label, with its refreshingly sensual approach to the curatorship of various world musics, won me over with The Cambodian Cassette Archives, an anthology of Cambodian pop music gleaned from cassettes found in a public library. This particular lost world - all but destroyed by genocide - sings out on disc with joyful, sometimes loopy, pop abandon, and, most of all, with some arresting, stunning singing voices. Also on this label, Tucker Martine's field recordings from Mali, released as Bush Taxi Mali, made for a pleasurable journey, filled with sonic surprise and musical adventure. It was nice to take such a journey through a set of ears like Martine's.
---
Speaking of Martine, Mylab, his collaboration with keyboardist Wayne Horvitz and a plethora of other fine players, kept calling me back for repeated listenings. Occupying a space somewhere between field recordings, post-jazz improv, and Grant Avenue Studio-era Eno/Lanois sound painting, Mylab is evocative, mysterious, and, well, fun.
---
The Cold Blue label kept me listening, too. Each of the four EPs by "new music" composers that the label released in 2004 held for me its own allure: Marghreta Cordero's visceral and sensuous vocals on Steve Peters's From Shelter; Jim Fox's almost unbearably elegaic lyricism on The City The Wind Swept Away; Michael Jon Fink's darkly shimmering sound-world on A Temperament For Angels; the oddly-skewed, dream-like Hollywood soundstage romanticism of Daniel Lentz's pulsing Los Tigres De Marte. It probably helped, too, that these were EPs; small worlds of sound that I was happy to be immersed in for 20 or 30 minutes each.
---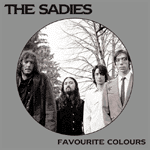 The Sadies's Favourite Colours was my soundtrack for most of the summer. I got quite caught up in the murky twang and chime of its eerie, psychedelicised country rock; to my ears, it was as if the Byrds had come from hippie San Francisico instead of LA, and Gene Clark had stayed aboard all the way through the Sweetheart of the Rodeo era.
---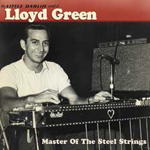 Anyone who has followed my writings in Dusted may have guessed that I have an obsession, as both player and listener, with steel guitar. In 2004, I was thrilled by the reissue of pedal steel legend Lloyd Green's vintage instrumental work on Master of the Steel Strings. Green's incredibly clean and succinct playing is nothing short of exhilirating, and though the hot licks are mighty fine, it's the goose-bump- inducing ballads, played with Green's masterful touch and highly-evolved sense of moving harmonies, that steal the show. (Green was also heard to great effect on a new recording this year, Touch My Heart: A Tribute To Johnny Paycheck, that I'll admit to playing quite a few times.)
---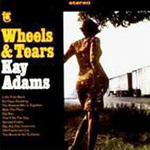 Oh, and as far as reissues, lost worlds, and country music, it probably doesn't get any better than Kay Adams's 1966 Bakersfield-style lady trucker concept album, Wheels and Tears (Sundazed), a not-quite forgotten masterpiece of heartbreak, diesel, pedal steel, twangin' telecaster, and one of the great under-rated female voices of classic country music.

By Kevin Macneil Brown