Dusted Features

Silver Platters That Made My Eyes Twinkle In 2004. (Derek Taylor)



The Year In Music by Derek Taylor
Another year in the can and the perennial election question keeps swimming through my brain pan – "are we better off now…?" Despite the current political debacle, I'd have to answer with a definitive "aye" on the music front. A deluge of new releases and reissues hit the racks in 2004. So many that even the most connected critics are still playing catch up & will be for a while. I figured I'd play the year-end game a little different this time and abide by the arbitrary rule of waxing adulatory only on discs I haven't already reviewed a Dusted. As always a fair share of my picks err toward the antique. But as the snapshot of Otha Turner and his grand daughter Sharde affirms, you can't have the new without the old.
---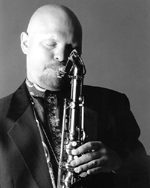 Last year it was Noah Rosen. This year the Cadence/North Country cause-celebre is saxophonist James Finn. Of course it's all relative in the larger scheme, but Finn made a sizable splash in the finite free jazz pond with two discs: Opening the Gates, his debut on Cadence Jazz, and Faith in a Seed his sojourn to the CIMP Spirit Room. Dominic Duval served as bass fulcrum on both with Whit Dickey supplying explosive traps on the first and veteran stick swinger Warren Smith doing diacritic duty on the second. Both showcased Finn's non-plagiaristic post-Trane style splendidly – the former with slightly above demo-quality fidelity and the latter cast in the sister's label's customarily stark sound environs. His third album, Plaza de Toros is set to drop on Clean Feed in January. Early reports suggest it's a sure-thing to continue the streak.
---
I've never been much of a Tim Berne aficionado. Give me a copy of Blood Count's Unwound and I'm basically a satisfied customer. But that casual complacency has been crumpling the last few years, mostly due to the saxophonist's work on the Thirsty Ear label. Last year's The Sublime And and The Shell Game before that started the tide turning. This year's Souls Saved Hear clinched the deal into full-fledged fandom. Shucked down to a lean mean trio format, Berne's alto ignites in a combative cat-and-mouse contest with Marc Ducret's livewire guitar and Tom Rainey's pinpoint precise percussion. The tunes are short and melodically-laced, making it more accessible than some of his more circumlocutious outings, but the signature mazes of dizzying switchbacks stay steadfast. Berne has breathed new life into the old Big Satan enterprise, so much so that I've actually found myself anticipating his next move with the outfit.
---
Across the pond, Joe and Mat Maneri quietly added another heirloom to the mantle in the shape of Angles of Repose. Any album from this most adventurous of father-son improv teams is an event for me. The chance to hear more of their trio with the redoubtable bassist Barre Phillips made it all the more irresistible. With a pace even more glacial than usual, they poke and prod between Western scalar tones, the bassist supplying the closest notion to conventional tempo or pulse. Recorded in Phillips' French chapel refuge, the icy ECM acoustics are ideal filters for the labyrinthine interplay. Joe's been having health difficulties lately and Mat's been wrestling his own demons. The catharsis in the close-knit conversations here cuts a healing swathe both ways.
---
I finally feel like I've got a grasp of Pelican. It came after working my way backward from Australasia through their self-titled EP and a small venue concert where they thoroughly schooled the other three bands on the bill. Their 'sans-vocals' policy certainly helps. Dillinger Escape Plan's Miss Machine collapsed under the histrionic weight of Greg Puciato's yammering howls. But Pelican's focus on miasmic guitars channeled with surprising bursts of major-key melody has a weirdly pristine clarity by comparison. Strains of Sabbath, The Mermen and Last Days of May along with a dozen other metal filaments beyond the reach of my meager familiarity with the idiom thread through their sound all tied to the stanchion of epic riffing. Hearing them live shop-testing material from an upcoming sophomore full-length cemented my respect. Based on our man Bivin's rec, Mastodon is next.
---
Tzadik did jazz fans an inestimable service by collecting brass doyen/composer Wadada Leo Smith's early Kabell Years work into one generously stocked, immaculately packaged box. All of Smith's work on his own DIY label (save two cut on Ghanaian flute excised at his behest) are here with loads of previously unreleased material including. There are two lengthy solo trumpet/percussion recitals, the original trio rendering of Smith's compositionally a quintet date with Anthony Davis' electric piano. The accompanying booklet contains reminiscences and testimonials from many of Smith's peers, all printed in a gorgeous micro font type face with vintage photos interspersed. As of this writing, I've only just sat down with Lake Biwa, Smith's new orchestral release for Tzadik. But I can gauge already its place as a beautiful complement to this set that offers the rare amalgam of historical edification and pervasive listenability.
---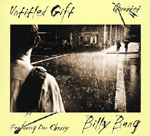 8th Harmonic Breakdown is one of those labels built on an abiding love. Honcho Tony Getsug puts out stuff when circumstances and resources permit, which means there are often long lapses between catalog entries. But the wait is always worth it as his reissue of Billy Bang's Sweet Space/Untitled Gift makes abundantly clear. Joining music from two LPs originally released on Bang's Anima imprint, the set delivers over 100 minutes of exemplary NYC loft jazz. The two bands featured – with the likes of Frank Lowe, Don Cherry, Luther Thomas, Wilbur Morris and Denis Charles amongst others on the tear sheets – speak for themselves. Further proof of Getsug's conscientiousness and patience came when the first pressing of the set got fouled up at the factory and hit the record shop racks with 35 minutes of music missing. The error has since been rectified and if there's any justice he'll recoup all losses associated with the gaff.
---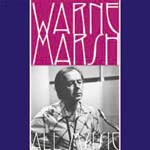 Also high on the reissue heap is Warne Marsh's All Music. Originally released on Chuck Nessa's eponymous label, it's one of the lost classics of '70s independent jazz. Nessa's philosophy parallels Getsug's, in that he believes in doing things right or not at all. As such, the disc contains nearly double the music of its original vinyl incarnation (including a transfixing series of alternate takes that allows the listener to shadow the quartet as they work up a finished version of a tune) with well scrubbed sound and expanded liner notes, offering great value for the buck. Warne, whose Tristano-influenced tenor and prolix sense of phrasing made him one of the all-time idiosyncratic greats, is well served.
---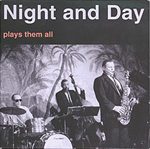 Night & Day's Plays Them All hovered under the radar of many creative music fans because of its limited circulation on the small art gallery-owned Edition Artelier. It's an encyclopedic six-disc gig diary of the quartet's run at a Berlin nightclub housed in a flimsy cardboard box & slipcases. The discs capture complete cocktail style sets with the band paging through a phonebook-sized fake book of standards. Looking for "It's Only a Paper Moon"? It's here. "That Old Black Magic"? Ditto, along with 103 others. They literally do play them all and are captured with a clarity that brings the intimate after-hours ambiance in around the ears. Hearing Schlippenbach, stylistic peer to Cecil, tackle the Great American song canon is rare enough cake. Reedist Rüdiger Carl, bassist Jay Oliver and drummer Sven-Åke Johansson are the icing, candles & chocolate filling. The set still has me primed for Schlip's next multi-disc project, Monk's Casino on Intakt.
---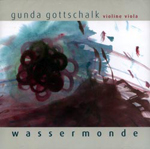 Women still get a raw shake in most jazz periodical circles. Thanks to mega-watt stars like Diana Krall and… gulp, Norah Jones, the role most largely assumed as appropriate is that of torch song vocalist. It certainly doesn't help that the majority of critics are men and the music's testosterone roots are sunk deep in the historical soil. My cockamamie decision to lump them all together in the same paragraph certainly isn't bucking the standard gender politic, but a handful of albums by women including: Gunda Gottschalk's Wassermonde, Satoko Fujii's Illusion Suite, Susie Ibarra's Folklorico and Fay Victor's Lazy Old Sun earned my unreserved admiration. The first and last in the list were particularly revelatory. Gottschalk's skills on violin, exhibiting incredible incisiveness in a solitary recital setting, blew my mind. Victor's European swan song with a crack Dutch combo in tow exposed a vocalist imbued with the best elements of past matriarchs like Abbey Lincoln and Betty Carter with an ear-tilted toward Euro-improv innovations.
---
Saxophonist Marco Eneidi participated in a trifecta of discs this year before expatriating to Austria: Paul Murphy's Shadow•Intersections• West, the cochlea-crushing quartet BEEK's Live at the Spruce Street Forum with Lisle Ellis, Peter Brötzmann and Jackson Krall; and American Roadwork, a trio date with longtime confrere Lisle Ellis and new-comer drummer Peter Valsamis on CIMP. His alto approach strikes me as akin to painting a canvas with a pigment-splattered scalpel, lines scoring the surface and sometimes slicing through to the other side. Indebted to elder Jimmy Lyons, with a dollop of Julius Hemphill tossed in for extra juice; he's got a tone that can turn from cotton-ball soft to steel-wool sharp. Add to that a phrasing velocity that clocks among the fastest on his instrument and his stature as a formidable force inks as indelible. All three dates have offered up hours of ear-inebriating pleasure.
---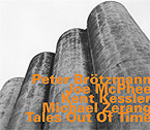 Multireedist Peter Brötzmann begat a similar troika. Tales Out of Time, a 'ballad' album with Joe McPhee and the Chicago rhythm team of Kent Kessler and Michael Zerang, tempered his graybeard lion's roar with an even more palpable melancholy than usual, but sacrificed nothing in the way of artifice-obliterating emotion. 14 Poems Plus 10 More, an FMP reissue of a 1984 solo album with nearly double the music of the original vinyl release, trafficked in similarly lonely contemplation with pieces dedicated to the humanist poet Kenneth Patchen. Sonore, a three-man improv insurgency team with Mats Gustafsson and Ken Vandermark supplying the other heavy ordinance, scored a strategic first strike with No One Ever Works Alone. Eschewing strict charts in favor of collective improvisation, their twining exhortations kindled music on par with the best of more venerable reeds-only ensembles like ROVA and the WSQ. Testament to his Teutonic work ethic these three and the Eneidi date mentioned above were but a portion of the Brötzmann's output in 04'. Others (each worth hearing) included: Danquah Circle, The Bishop's Move, Medicina, Signs and Images: two Tentet discs on Okkadisk, and Berlin Djungle. Petroglyphs, another reeds-centric trio I haven't heard yet on the Russian Long Arms imprint, looks pretty damn intriguing too.
---
I probably gave Charles Caldwell's Remember Me more spins than any other platter this year. In my car, on the commute to work, at home with a perpetually replenishing snifter of Maker's Mark, on the Discman jogging half-assed along the west bank of the Mississippi (drummer Spam's lock-step snare beats are the perfect metronome for my turtle-paced lope). Caldwell was supposed to be the Fat Possum label's great black hope, perpetually plumbing the backwaters of the hill country as they do for 'new' (read: geriatric & insolvent) talent. Sadly he succumbed to stomach cancer shortly after cutting the tracks on this record. No tours. No follow-ups. This is the sum total. And while it's easy to lament the brevity of his legacy, what stands is some of the most potent ancient-to-the-future blues I've heard a long while.

By Derek Taylor