Dusted Features

Dusted writer Jon Pitt offers his two-cents on a year led by acoustic guitars and songs about animals.



This Was the Way by Jon Pitt
2004 was a good year for the acoustic guitar. Perhaps in response to an ever worsening job market and state of civil liberties, not to mention the rising death toll in Iraq, many seemed to drop the irony, pick up their acoustic guitars (or banjo, or harp), and sing blissed-out, strangely poignant songs that, by striving to exist in an archaic, glorified timelessness, exemplified a bohemian aesthetic that offered a welcome alternative to a rather depressing mainstream culture. With the recent attempt by Spin magazine to categorize these so-called "new eccentrics," and the insistence of other music magazines to label a wide ranging group of artists under the unfortunate moniker of "freak folk," an indie backlash and corporate takeover is almost certainly on the way. Be that as it may, it was still a great year to live in San Francisco, and watch some of the year's best musicians release amazing records and bring new life to folk music, while introducing many to the likes of Karen Dalton, Vashti Bunyun, and Skip Spence.
Here are some of my favorite records of the year, to which I attribute my continued faith in the creativity of humankind, in spite of a rather unfortunate series of global events. In no particular order, here goes…
---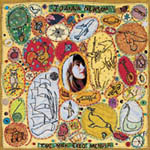 Joanna Newsom - The Milk-Eyed Mender (Drag City)
Overall my favorite album of the year. With a vocal prowess surpassing her relatively timid singing on the Walnut Whales and Yarn and Glue EPs, Ms. Newsom's debut full-length sounds like an instant classic. It is a mix of timeless melodies and odd Appalachian dialects, which sounds equally familiar and original, and always inspired. The Milk-Eyed Mender nicely captures the intimacy of her live performances, although watching her dress- and cowboy boot-clad figure plucking away at that huge harp heightens a strange sense of childhood nostalgia. Never have whimsy and fairy tale leanings sounded so in tune with traditional folk music.
---
The Hidden Cameras - Mississauga Goddam (Rough Trade)
While not quite that perfect album that The Smell Of Our Own was, the Hidden Camera's sophomore effort was still the most joyous record I've heard all year. Without straying too far from The Smell...'s formula of devotional and endearing gay love songs, Hidden Camera's mainman Joel Gibb manages to make even catchier and more feverishly enticing odes to subversion, always looking to merge the sacred and the profane. Gibb's voice is still one of the most distinct in indie rock today, and his lyrics are unparalleled in their courage and poetics. Only the Hidden Cameras could make a line like "I believe in the good of life as I kneel for a taste of man" sound like the sweetest sentiment of the year.
---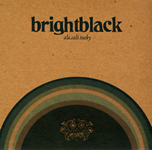 Brightblack - ala.cali.tucky (Galaxia)
Read the review.
---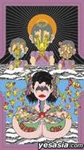 Supercar - Answer (Ki/oon Records)
Most likely known – albeit to a very small degree – to American audiences for their contribution to the Ping Pong soundtrack, Japanese indie-veterans Supercar followed up their brilliant 2002 release Highvision with an equally intriguing album, full of dark electronics and a funkiness new to their evolving sound. Where Highvision dabbled in New Order-style synth-pop full of catchy vocal hooks and danceable rhythms, Answer moved towards a Remain In Light-era Talking Heads aesthetic, where congas, low-end bass and guitar sounds meshed into something slightly unsettling. While Miki Furukawa's voice is sadly absent from most of the record, her bass playing is at its best and really takes center stage. Unfortunately, Supercar's albums are only available through import, but are really worth checking out.
---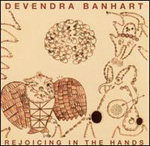 Devendra Banhart - Rejoicing in the Hands & Nino Rojo (Young God Records)
Essentially a double-album released at different times, both Rejoicing... and Nino Rojo capture the fun, wonder and creepiness that is the world according to Devendra. Part Mississippi John Hurt, part Raffi, Banhart is in a lyrical playing field all his own, where beards, dogs, suns and monkeys exist in a space between reality and metaphor. Already a cult hero in his own right, Banhart deserved the attention he received in 2004, and will hopefully continue to release music at as steady a pace as he has thus far.
---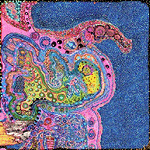 Sufjan Stevens - Seven Swans (Soundsfamilyre)
Stevens' Michigan found its way to many of last year's best of lists, with good reason. Seven Swans, although recorded before Michigan, is a brilliant follow-up record, one dedicated to Stevens' musings on faith. It is a record that is at once personal and archetypal, thanks largely to Stevens' poetics. This is the best his voice has sounded, at times veering into Elliot Smith territory. Seven Swans may end up being Stevens' most understated album, and is a welcome addition to his catalogue for that specific reason.
---
Skygreen Leopards - One Thousand Bird Ceremony (Soft Abuse)
Probably the most accessible album yet from the fine people of the San Francisco-based Jewelled Antler collective, Glenn Donaldson and Donovan Quinn offer a perfect mix of Antler-trademark ambient noises and jangly acoustic bliss-folk. A perfect farewell to summer.
---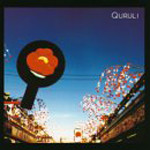 Quruli - Antenna (Speedstar Records)
Antenna, the follow up to the great but characteristically spotty The World Is Mine, finds Quruli closing their laptops and breaking out the electric guitars. Recorded (proudly) in analog, no doubt by suggestion of their analog loving friend John Vanderslice, Antenna is Quruli's most cohesive statement to date. While past albums showed signs of singer/songwriter Shigeru Kishida's love of British and American indie-rock, Antenna takes those as a starting point. That Quruli can strip down their sound and make one of their best records is a testament to their abilities. Again, Quruli's catalogue has yet to be released domestically, but comes highly recommended.
---
Little Wings - Magic Wand (K) & Wise Old Little Boy (DVD)
Part of the appeal of Little Wings' music is the persona of Kyle Field himself. This tour documentary, with the Microphones' Phil Elverum, captures Field in all his witty glory, especially in comparison to the rather droll Elverum. Little Wings' live shows are as comic as they are musical, and it's great to have a visual document of one of folk music's finest in a live setting. As Devendra Banhart's touring partner this year, its apparent Field is keeping good company, and one can only imagine the collaborations that may be in the future for Little Wings.
---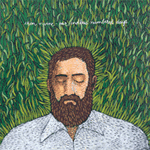 Iron and Wine - Our Endless Numbered Days (Sub Pop)
Much like Devendra Banhart, Iron and Wine's Sean Beam managed to follow up a homespun 4-track debut with a more polished, studio-recorded sophomore effort without sacrificing the quality or sincerity of his songwriting. Beam is a master of the understated, and Our Endless... is full of hushed vocals and quiet acoustic guitars, yet manages an intensity, especially in tracks like "Free Until They Cut me Down," which take dark narrative detours, startling and a bit unsettling.
---

2004 was also a great year for reissues. Here were the ones I welcomed the most...
Talking Heads - The Name of This Band is Talking Heads (Rhino)
With an extra disc full of new live material, this long overdue CD reissue captures Talking Heads on what was likely their best tour.
---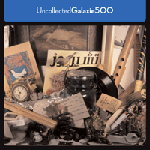 Galaxie 500 - Uncollected Galaxie 500 (Rykodisc)
Between the DVD release of Don't Let Our Youth Go To Waste and the re-release of this rarities collection, previously available only in the box set, it was a very, very good year to be a Galaxie 500 fan.
---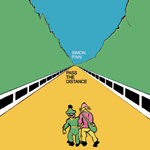 Simon Finn - Pass The Distance (Durtro/Jnana)
With Tim Buckley-esque guitar parts that seem to go nowhere, Simon Finn was an odd, wonderful and extremely passionate songwriter (see "Jerusalem"). With a few unearthed bonus tracks, 2004 was the perfect year to reissue Pass The Distance, an album full of avant-folk tunes that sound as revelatory today as they did when they were originally released.

By Jon Pitt