Dusted Features

Michael Crumsho makes a futile effort to comb through some of the myriad of records that helped contribute to his perilous financial standing.



What Will We Tell the Children? by Michael Crumsho
I'm beginning to loathe writing these things. Inevitably, I always forget the tons of stuff that got me through the first half of the year in favor of more recent releases, and those who have read my writing know I'm not very good at, you know, the whole brevity thing. Most of these records have been reviewed within the bitstream that is Dusted, so for a fuller and less hastily penned examination of these records, I suggest you point your browser to our archives. As always (well, since last year anyway), I did my best to eschew the records that you're going to hear a ton about throughout this wonderfully introspective time of the year. I think I failed pretty miserably in that attempt up until the end.
---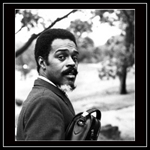 1. Albert Ayler - Holy Ghost (Revenant)
This is definitely not a box for the neophyte Ayler fan. But for those already entranced in the bone-rattling screech of his sax, Christmas came early in the form of 10 chronological CDs documenting his progression from out of place straight-ahead sideman to the howling, life on earth embodiment of the Holy Spirit. The sound can be muddy occasionally, and not all of the performances are spot on, but even still it unearths of wealth of treasures (like performances with Cecil Taylor and Pharaoh Sanders) most of which have never seen the light of day before. Lovingly assembled with a carefully researched book and detailed inserts (and a dried dogwood flower as a talisman), Holy Ghost is a marvel of devotion.
---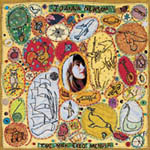 1. Joanna Newsom - The Milk-Eyed Mender (Drag City)
There's a reason why you're likely to see this at the top of a whole bunch of these lists: Newsom's arresting, haunting voice is bested only by her sublime control of the harp and psyche-tinged lyrical imagery. She may not be reinventing the wheel, but she spins it in ways that are rewarding time and time again.
---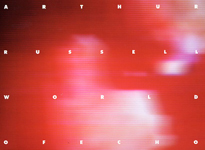 3. Arthur Russell - The World of Arthur Russell (Soul Jazz), Calling out of Context, World of Echo (Audika)
Three gems all from the mind, heart, and hands of the dearly departed Arthur Russell. While Soul Jazz's effort can still feel somewhat incomplete, its value is in providing an overview of the varied sound worlds Russell chose to inhabit. Audika's releases, though, are both top notch, compiling an album of completely unreleased, beat-driven blue-eyed soul and reissuing one of the most sublimely understated, haunting, and beautiful records I have ever heard. Unfortunately, if you haven't already picked up the CD/DVD version of World of Echo, you missed your chance. But fear not, it will be reissued (sans DVD) early in 2005.
---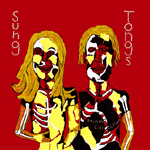 4. Animal Collective - Sung Tongs (Fat Cat)
Sure, it's not as out there as past dispatches have been. But their newfound accessibility pushes a batch of great pop songs to the fore. And live, they've evolved into one of the more stunning free form acts on the planet today.
---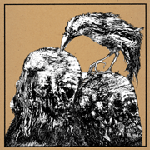 5. Wolf Eyes - Burned Mind (Sub Pop)
It still seems bizarre that the purveyors of the likes of the Shins and the Postal Service chose to issue this one, but what the hell? The beauty part of this record is that for the first time amidst the din of hotwired keyboards and primitive drum machines, you can hear remnants of riffs scraping against Nathan Young's primordial howl. Call it noise if you wish, but I prefer to think of this as the best fist-pumping, head-banging rock record of 2004.
---
6. Deathprod - Deathprod (Rune Grammofon)
The audio virus reaches epidemic proportions: over four discs (three reissues and one new one - Morals and Dogma) Helge Sten emerges from the incredible Supersilent to deliver a progression of his slowly mutating talent, transforming violin and the occasional voice into slow motion epics of claustrophobic grandeur.
---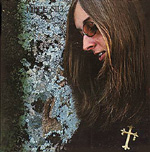 6. Judee Sill - Judee Sill and Heart Food (Rhino Handmade CDs/4 Men with Beards LPs)
I may be cheating here, as I am fairly certain Rhino reissued the CDs at the end of 2003. But the LPs came this year, bringing her country-cult-baroque-folk-gospel to the fore again, hopefully for more receptive ears. Lap steel mingles with piano chords she nicked from a reform school church choir with the backing of clip-clop rhythms, all underpinning her confident voice and beguiling string and horn arrangements. Here's to hoping 2005 brings a full-on Judee Sill revival with it.
---
7. Air Conditioning - Weakness (Level-Plane)
I feel like a lot of the beard scratchers that get a kick out of tickling their whiskers (or whatever the ladies and beardless ones do while listening to this sort of stuff) to the latest horrible noise slept completely on this record. It's a shame, too, as this Allentown, Pennsylvania, trio spends the better portion of an hour immersed in enough screaming guitar pyrotechnics to keep you busy well into next summer. Did you ever stand underneath an aircraft taking flight? Neither have I, but I imagine it goes something like this.
---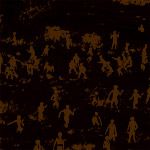 8. Sightings - Arrived in Gold (Load)
For their fourth long-player, Sightings brought their squalls straight to the belly of the beast – a multitrack studio. But they emerged no worse the wear for it, instead issuing a disc that allows the three of them to loosen up a bit, and yet still completely obliterate the line between traditional rock instrumentation and, well, something else entirely.
---
9. Johann Johannsson - Virthulegu Forsetar (Touch)
For his second album, this Icelander and founding member of the Kitchen Motors collective switches from string to brass, working one melodic theme over the course of an hour, showing that the spaces in between the reservedly triumphant and slowly shifting melody are every bit as important and profoundly moving.
---
10. The Ivytree - Winged Leaves (Catsup Plate) and The Skygreen Leopards - One Thousand Bird Ceremony (Soft Abuse)
While these may represent two of the most accessible releases ever to come from the Jewelled Antler Collective, the field recordings and natural outdoor reverberations still conjure images of the farthest psychedelic reaches. And there's a lot of really great songs here, too.
---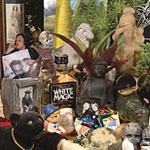 11. Richard Crandell - Mbira Magic (Tzadik)
In truth, I don't know enough about the African mbira to comment fully on Crandell's compositions and improvisations played on his modified instrument. But when Cyro Baptista stops by to supply some gentle percussion to coincide with Crandell's melodic ping-ponging, all seems right with the world. That's good enough for me.
---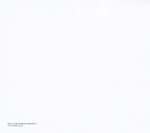 12. Luciano Cilio - Dell'Universo Assente (Die Schachtel)
Another unearthed gem of a reissue, this one from an Italian composer and songwriter operating in the 1970s who, sadly, committed suicide not long after the release of his sole album. Balancing neatly between avant experimentation and mellifluous nigh-on-lyrical balladry, Dell'Universo Assente is a treasure of modern composition and bare bones introspection that never deserved to slip between the cracks.
---
13. !!! - Louden Up Now (Touch & Go)
Honestly, this wasn't the record for which I had been waiting for the past four years, but the singles were hott. Live, they still kill it too, as evidenced by their stomping performance aboard the Paddlewheel Queen in June as it circled Manhattan. The drunken denizens did their best approximation of the Rockaway while doing their damnedest to pull the ceiling down on top of everyone. I'll see you all on New Year's Eve - up front, chugging Sparks.
---
14. Akira Rabelais - Spellewaurynsherde (Samadhi Sound)
Rabelais set aside his guitar for this effort, focusing instead on tapes of traditional Icelandic a cappella folk songs. The end result is ghostly, twisting these long forgotten voices into choirs, looping the laments around each other and into nothingness and then back again.
---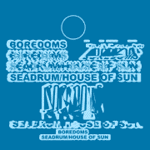 15. Boredoms - Seadrum/House of Sun (Warner Japan)
Fine - it doesn't measure up to the audacity and boldness of Vision Creation Newsun. I'll give you that. But even still, with one track comprised of an intoxicating drum-circle-cum-piano breakdown and the other droning off into the best Japanese approximation of Indian raga heaven, it's kind of hard to go wrong.
---
16. Growing - The Soul of the Rainbow and the Harmony of Light (Kranky)
Down to a duo now, their second full-length manages to be more all encompassing despite the loss of a member. Tightened up by current Sunn 0))) cohort Rex Ritter, The Soul of the Rainbow and the Harmony of Light emerges as the perfect soundtrack for staring off into space for hours on end. That's a very good thing. Its also good for skulking around Brooklyn on a Sunday afternoon when you should be doing homework.
---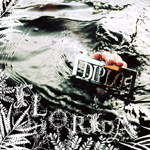 17. Diplo - Florida (Big Dada)
His mixes (with Lo Budget in Hollertronix or with M.I.A.) are still better, but his first full length got by for me with enough dirty 808 kicks to make even L'il Jon feel hot under the collar. Soulful when it counts and with more bounce to the ounce, Florida isn't exactly an epoch making record. It is, however, a step in the right direction.
---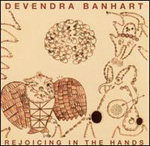 18. Devendra Banhart - Rejoicing in the Hands & Nino Rojo (Young God Records)
He's still steeped in early Marc Bolan-isms, but Banhart's pair of 2004 releases show someone with a growing and nigh-on encyclopedic knowledge of American folk music. But despite the occasional hippie trappings, he's a modern, reverent and playful all at the same time.
---
19. Various Artists - DFA Compilation #2 (DFA)
Right, so hype is a powerful, deadly, and relentlessly annoying thing. But this three disc collection packs two of the best singles of the year (Pixeltan's "Get Up/Say What" and LCD Soundsystem's "Yeah"), with the great Black Dice remix that was left off last year's comp, and a few pleasant surprises (like J.O.Y.'s debut quasi-paean to the Slits). And With Tim Sweeney repping (among other things) WNYU on disc three's mix, I can't really pass this one up.
---
20. A Veritable Pantload of Psychedelic and/or Folk Reissues
Including, but not strictly limited to
Bulent - Benimle Oynar Misin (World Psychedelia)
Charlie Tweddle - Fantastic Greatest Hits (Companion)
David Hemmings - Happens (Rev-ola)
Elizabeth Cotten - Shake Sugaree (Smithsonian Folkways)
Extradition - Hush (Vicious Sloth)
Kathy & Carol - Kathy & Carol (Collector's Choice)
L - Holy Letters (VHF)
Linda Perhacs - Parallelograms (Wild Places)
Mecki Mark Men - Running in the Summer Night (Universal Sweden)
Monks - Monk Time (Retribution)
Musica Dispersa - Music Dispersa (Wah Wah)
Relatively Clean Rivers - Relatively Clean Rivers (Radioactive)
Simon Finn - Pass the Distance (Durtro)
The United States of America - The United States of America (Sundazed)
Vashti Bunyan - Just Another Diamond Day (Dicristina Stair)
Ya Ho Wha 13 - I'm Gonna Take You Home and The Operetta (Swordfish).
A perfect series of discs for navel gazing, story telling, or exploring your furthest cosmic reaches.
---

Anything else? Not really. There's some honorable mentions like Espers, Gang Gang Dance, Excepter, Biosphere, Madvillain, and all of those Brian Eno reissues. I'm sure as soon as I submit this, the flood gates will open and I'll remember another 30 or so records that I spent hours immersed in. But whatever...those are the breaks. I don't have the energy for any political and social screeds this year, so I'll spare everyone the obvious rants (more privatization, corporate money-mongering, war profiteering, electioneering, disenfranchisement, boundary drawing, dumbing down, base oversimplifications of important social discourse - such as what is currently in between these parenthesis, fans and athletes not being able to coexist and of course, the ubiquitous pallor and sheen of 99.9% of all commercial music) that they inevitably wouldn't read anyway. I learned that academia has its ups (new people, new ideas) and downs (tired old arguments, petrified ideologies). Career advancement has both highs (mo' money) and lows (mo' problems). My family misses me, and I'm starting to miss them more. In all, 2004 could have been a lot worse (although not by much). As always, the music was pretty good, though.

And I swear to god – if the Eagles can't pull off a Super Bowl victory this year, I'm giving up football for good and switching to something not as fraught with emotional peaks and valleys. Knitting, maybe?


By Michael Crumsho