Dusted Features

Alexander Provan offers highlights, lowlights - the year in Fear.



A Long March for Someone with Nothing to Chant - The Year in Fear by Alexander Provan
One of the highlights of my year made me want to kill myself. And, this year, that seems pretty appropriate. After mistakenly arriving at the Roseland Ballroom in New York moments after Television had left the stage, I turned to the massive infection staring anxiously at that very absence: Television had been replaced by a giant projection of what appeared to be a summarily psychedelic screensaver from which images of Jim Morrison and Mohatma Gandhi occasionally emerged. Investment bankers wearing CBGB's t-shirts and lawyers in leather anxiously sipped their drinks and then lost their collective shit when a visibly delusional Patti Smith took the stage. An hour later, the projector was still on, and the Gandhi/Morrison screensaver psychedelia proliferated to the tune of Smith chanting, over and over again, the crowd singing along and shaking their fists to the beat: "The people have the poooowwwweeeerrrrrrr. The people have the poooowwwweeeerrrrrrr." A few months and one particularly powerless week in November later, it's all I can do to stave off flashbacks and fantasies of violence visited inward.
Of course, in Marx's words, "everything is pregnant with its contrary," and this year was no different. Winter in Providence came late and has so far been forgiving, our country's political misfortunes were temporarily overshadowed by, and, to a degree, disappeared into that never-ending celebration (hangover) of the Red Sox victory. If there is a musical statement that best fit 2004, it would have to be the New England-wide chorus of drunken cheering and honking of car horns that persisted into the night of the Sox's victory over the Yankees – a quixotic gesture of self-affirmation despite all that has passed and will come to pass in 2005. Unfortunately, we in New England no longer have an underdog.
---
1. Live:

Orthrelm
Overheard at Orthrelm's last show in Providence, a professor of art history at Brown saying: "I would have liked it better had they only played that one riff…it was too much, and yet, not enough."

Coptic Light
Bludgeoning reductive noise bands and Lightning Bolt rip-offs into the sonic stratosphere, Coptic Light remained elusive and mind-blowing, gracing a few dingy Brooklyn bars with thunderous sets of free destruction, irrepressible rhythms laced with intricately layered guitar. Find their only release, a 7" on Volume One – they also have a song on the Hisham Baroocha/United Bamboo They Keep Me Smiling vanity compilation – and demand they put out more.

Tyondai Braxton
There are reasons people still play guitar. Braxton solo is chaos on the brink of control, a symphonic world channeled through effects pedals, a full-fledged marionette show with an expressive technician pulling the strings.

La Monte Young
If you've never seen one of America's most prominent minimalist composer, an old white man who closely resembles both Santa Claus and Saron, perform traditional Hindu ritual music for three straight hours inside a light installation surrounded by more white people in Saris than I've ever shared a room, much less a pillow, with…well, forget it.

Jack Rose: In my living room, no less! The best invocation of the entire history of the acoustic guitar this side of John Fahey's ghost.
---
2. Dead:

Despite the decline in symbolic structural violence, this year's victims of random acts and natural causes were plentiful. Some deserve praise, some deserve what they got, and some are still riding our ass into the sunset. One can only hope that Ronald Reagan's personal hell involves an inescapable airport filled with sexual deviants and an unprecedented persistence of memory. Ol' Dirty Bastard can officiate. I imagine him freestylin' over Rick James on piano and Dimebag Darrell and Johnny Ramone on guitar, with John Peel recording it all. Christopher Reeve is there, too, but he's being forced to fight an endless boxing match with Marlon Brando with Captain Kangaroo as referee. And Jacques Derrida is petting a Golden Retriever very slowly, very deliberately in a dark corner.
---
3. Recorded: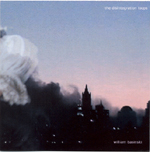 William Basinski - The Disintegration Loops (2062)
The last of this four-volume series was released this year. These mesmerizing elegies to September 11 come complete with a back story of questionable authenticity, suggesting the origin of the work in terms of divination. Listening to these loops crumble, the materiality of the sound fall away to reveal a fundamentally delicate artifice, is like listening to memory itself.
---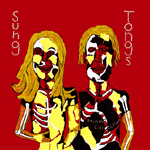 Animal Collective - Sung Tongs (FatCat)
A predictable pick, not an entirely unpredictable record, but a pretty phenomenal one nonetheless. The Collective's live shows – I was lucky enough to catch three this year – assure that the group is not becoming an electro-acoustic doo-wop band. "Holiday" is definitely the last song I would have expected to spark a 4am dance party…twice.
---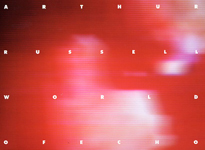 Arthur Russell - World of Echo (Audika)
If only for the astounding video of an extended version of "Answers Me," this is the most fantastic and paradoxical record I've heard all year – at times exuberant and reserved, inspiring and melancholy, minimal and complex.
---
Excepter - KA (Fusetron)
Rushdie's Haroun and the Sea of Stories as told through the mouth of a volatile animatronic beast.
---

Sublime Frequencies
Dusted has practically become an advertiser for Alan Bishop's (of Sun City Girls) ethnomusicological label, and I take credit for starting the trend (click here). Cambodian Cassette Archives is the most sinewy pop record to hit America this year. Unencumbered by the problematics of academic ethnomusicology, Sublime Frequencies seems intent, with each new release, to make 'exotic' less and less of a dirty word.
---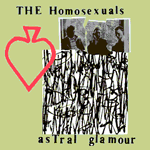 The Homosexuals - Astral Glamour (Hyped 2 Death)
Not the best late 1970s British art school post-punk squatter band – This Heat wears that crown – but surely the most difficult to pin down and the most gratifying to hear. And with almost eighty-five songs, Astral Glamour offers a surfeit of gratification.
---
Numero
The dream has been realized. A couple of guys get fed up with working in the record industry, quit, start their own label, scour the country to find every release by obscure labels, lovingly reconstruct the recordings and accompanying stories, then present them to the public. Both volumes of Eccentric Soul are veritable treasure chests, secret histories of American music, while Antenna's Camino del Sol is a luminous bit of electro-pop laced with samba rhythms and originally released by Factory Records' Swiss subsidiary in the late 1970s.
---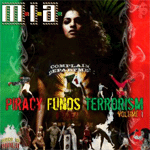 MIA & Diplo - Piracy Funds Terrorism Vol. 1 (Cd-R)
The new Hollertronix jawn. Do you…party?
---
4. Seen:

Dial H-I-S-T-O-R-Y
Johan Grimonperez's visually arresting, comical art-documentary about the history of hijacking ends with a series of plane crashes and explosions to the tune of "Do the Hustle." Actually released in 2003 and made, presciently, in 1997.
Anthony McCall - "Line describing a cone"
The transparent transformation of light into object. Made in 1973, this film was the highlight of this year's Whitney Biennial. In a black room filled with smoke, a shaft of light traverses space over thirty minutes, beginning as a dot and ending as a cone, continually inviting the viewer to interact with something that can only be perceived.
---
5. Read:

MOCA's Robert Smithson retrospective and catalogue
In every direction: "Mud, salt crystals, rocks, water." The world of an American Holy Man, minus the transportation fees.
Dusted email list
One Yahoo groups listserv, thousands of hours of free time. Rollicking debates on the epistemological nature of 'noise', raging polemics about Black Dice and Wolf Eyes, endless denunciations of Pitchfork, all courtesy of some of the finest minds of our generation. If there's a reason to write for Dusted, this is it.
---
6. Experienced:

Sparks
Like Crunk Juice, but with alcohol. Or is Crunk Juice like sparks, but without alcohol? Regardless, it's difficult to argue with sixteen ounces of caffeinated malt liquor.
Downtown for Democracy
If this year's political catastrophe has a silver lining, it's the legacy of groups like Downtown for Democracy. The Republican party has been constructing a finely tuned machine that has, in the last thirty years, come to dominate American political discourse, defining the terms of debate and increasingly controlling the media of debate. This election cycle saw the emergence of a respectable opposition. In New York, D4D worked to raise money and awareness among young urbanites with a penchant for culture and its benefits. Though the Battle for Ohio ended dismally, groups like D4D are working to reverse that trend in 2006. So, for those not yet committed to emigration…

By Alexander Provan