Dusted Features

Matt Wellins refreshes us on his favorite records of 2004.



Some Favorites of 2004 by Matt Wellins


Fred Anderson + Hamid Drake - Back Together Again (Thrill Jockey)
Those who know Fred Anderson's work probably know that it isn't really about surprises. Anderson is remarkably steady-handed, and it is rare in a notably voracious jazz community for someone to hold such firmly rooted convictions about how music should sound. There is a sense of wisdom and restraint in Anderson's playing; he has never looked to set the world on fire with total musical liberation, rather his compositions have always come across as fleeting biographical sketches, dealing with his private relationships to the things and people around him. With the exception of Bobby Brimfield, no one is more qualified to compliment this than Hamid Drake, who similarly withholds blatant punchiness and ornamentation, frequently giving way to a rolling hypnotic pulse.
---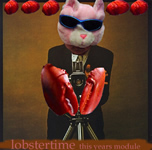 Lobster Time - This Year's Module (Self-Released, available from MalaMono@aol.com)

This Year's Module"is Jared Roehrig's second album. Originally from California, a bulk of the album was recorded in Italy, which makes it a curious and perhaps more successful counterpart to Fennesz's Venice released this year. Where Venice marked Fennesz's maturity as an artist, and showed a solidifying vernacular, the exciting thing about the Lobster Time record is how open-ended it is. There are reminders of Mick Turner's Moth, drone concrete a la Christophe Heeman, touches of Requia-era John Fahey, and the aforementioned Fennesz influence also seems to crop up in a number of places. Though the music is often bittersweet, there is an overriding sense of humor that seems to continue throughout the album, and unlike the above artists, Lobster Time never comes across as particularly cynical, even if a thick melancholy links this album together.
---


Wadada Leo Smith - The Kabell Years (Tzadik)

Though the Ayler box set will probably receive most of the acclaim, rightfully, it's important to commend Tzadik's release of Wadada Leo Smith's complete Kabell recordings as a major contribution to the free jazz cannon. Smith was, in many ways, the Morton Feldman to Anthony Braxton's John Cage. There is a spiritual silence that covers every recording on this 4-CD set, each piece a koan that attempts to balance European dissonant abstraction and free jazz intuition. Though the primarily anecdotal liner notes leave a little to be desired in terms of packaging, the music is fascinating and speaks for itself quite well.
---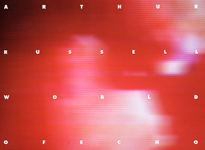 Arthur Russell - World Of Echo (Audika)
The jewel of the Russell reissues this year, especially given the added bonus of a DVD performance of Russell. Plenty of eloquent words on this release have been written, so I'll just leave it at this.
---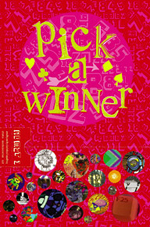 Pick A Winner (Load)
Load put out a lot of great records this year ("The Year That Noise Broke" according to reputable publications everywhere), the Nautical Almanac, Sightings, and Burmese releases are especially good, yet the reason the Pick A Winner compilation needs to be mentioned is because it'is one of the first elaborate documents of Load's visual aesthetic, thanks to the DVD/CD format. Work by Forcefield and Paper Rad, two groups doing some of the more exciting multimedia work today, particularly sticks out on the compilation. The music generally seems to be focused on the older, more danceable and odd-math Load catalog, yet hopefully with the intensifying focus on more freeform territory, videos like the ones featured here will have even more opportunities in the next year.
---
Tom Recchion - I Love My Organ (Birdman)
A really impressive collection of improvised works by Recchion that spans several decades. For the majority of the tracks, Recchion uses his sampler to create small-scale, almost pastiched, tributes to musicians he was inspired by. Scaled-down models of Eno and William Basinki's more epic ambiences are given a new dimension in Recchion's slightly goofy sense of humor.
---
Scatter - Surprising Sing Stupendous Love (Cenotaph)
I think the Dusted review covers this album pretty well. It's big, joyful music.
---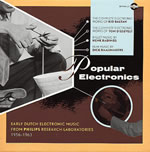 Popular Electronics: Early Dutch Electronic Music from Philips Research Laboratories 1956-1963 (Basta)

Comprehensive boxsets seem to be the order of the year and this one is of particular note, interestingly enough for reasons similar to the other picks of the year. Strange, otherworldly electronic music, produced as a result of intense heavy-heartedness. The music here is all over the place, but the strong suit, as the title implies, is that this music was created for popular purposes, and perhaps for that reason, has been too long shut-out of the serious electronic music historical lineage.
---


Bunny Brains box set (Narnack)

At 16 bucks for 4 CDs + a DVD, you can probably afford to let this thing speak for itself.
---


Flash*Ram - Oh Canada! Au Canada! (self-released, available from flashram.cjb.net)

Piscataway's Tonio Hubilla has been making noise music under the name Flash*Ram for roughly the past 10 years. He's prolific, but with each release, he attempts to reinvent his approach. Stuffed in a manilla envelope, taped up with black electrical tape, and placed in a plastic sleeve, Oh Canada! Au Canada! is one of Tonio's most viscerally-charged works. In previous releases, he often gravitated towards monochromatic barrages, but "Oh Canada!" is something of a breakthrough, as it's jump cuts and stereo pans make it a more sharp and frenetic affair than anything else he's done to date.
---


Pita - Get Off (Hapna)

Even though the general rule is to not include something you've only had for under a month, I hope I'm not speaking too soon when I make the claim that this album is unfuckingbelievable and proof of Pita's constant reinvention in his work. Just like Get Out and Get Down are still virtually impossible to describe accurately, Get Off follows a similar, completely personal logic that will probably take me a number of more listens before I have something coherent to actually say about it.


By Matt Wellins