Dusted Features

Dustedís Kevin Macneil Brown sticks to six. Here are his most memorable recordings of 2005.



Back For More (Kevin Macneil Brown)
Thinking about the records I liked best in 2005, I canít help but remember the handful that had something-- a strange beauty, a sense of mystery, an enigmatic energy perhaps-- that drew me in to listen again and again.
---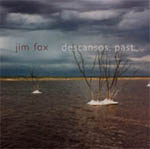 Jim Foxís piece Descansos, Past (Cold Blue) is an utterly beautiful, aching work; a meditation on journey and loss, scored for cellos and solo double bass. Fox has a remarkable ability to balance darkness and light in his music; what seems at first a state of calm questioning might, as this work unfolds, open up the listener to a deeper sense of the awe and mystery at the heart of sound and thought.
---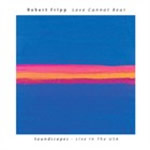 Robert Fripp has released a selection of his more consonant and, well, pretty, solo guitar soundscapes -- spacious and arching live performances of compositions for looped and delayed guitar. Love Cannot Bear (Discipline Global Mobile) makes for stunning early-morning listening. Fripp gets close, sometimes, to Arvo Partís sense of music as prayer; he also brings his own touch of distinctly British pastoral romanticism .
---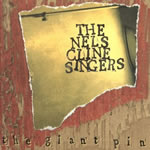 Altogether noisier, but equally redolent of awe and mystery, is The Giant Pin by The Nels Cline Singers (Cryptogramophone). Left-field guitar hero Clineís outing with bassist Devin Hoff and drummer-electronicist Scott Amendola is a festival of textures and emotions from plangent to explosive, all held in together by the wonder of ecstatically engaged trio interplay .
---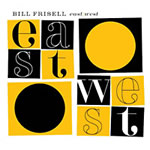 Bill Frisellís trio with the fine groove- and color- drummer Kenny Wollesen and honey-toned bassist Tony Scherr offers, on the ďEastĒ disc of the live set East/West (Nonesuch), a short history of the guitar in American vernacular music. With Wollesen and Scherr in full Bill Evans trio mode, Frisell takes country -fresh guitar twang a-la Hank Garland and puts it to work on some Jim Hall-like harmonic conceptions. And then thereís the paradoxical Frisell factor itself: despite all his up-front influences, the guy always manages to sound like nobody else in the world.
---
Shelby Lynneís Suit Yourself (Capitol) brings the brilliant southern pop singer close to the mark of her masterpiece I Am Shelby Lynne. This time out sheís found her perfect back-up band, one that keeps it simple, stripped-down, and swampy in a Muscle Shoals- meets- Nashville mode. And Lynneís husky, whisper- in- your -ear -at- night vocals are as fine as ever on a set of strong and stark original songs. It probably doesnít hurt that soul master Tony Joe White is on hand, too.
---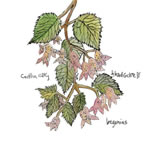 Caitlin Cary and Thad Cockrellís Begonias (Yep Roc) is a sleeper. The clean, vintage California country-rock backups are intimate, recorded with warmth and elegance. The songs are, at first listen, pretty good. Then they get better. This is a bittersweet collection of love and heartbreak songs sung with perfect inflection and real feeling. Cary and Cockrell at times recall Gram and Emmylou; even better, they sometimes knock on the Appalachian door of the Everly Brothers, raising up timeless shivers and chills when their nearly twin-voiced harmonies slide into focus.

By Kevin Macneil Brown