Dusted Features

Dusted's Dan Ruccia recounts the records that got him thinking in 2005.



2005 in Review (Dan Ruccia)
I'm really not one to look for a year's unifying trend, calendar years being about as artificial a designation as you can get and so forth. And at the same time, I don't believe in lists of the so-called best records, since my opinions are just that. So instead, I'm gonna talk about a combination of records that got me thinking.
---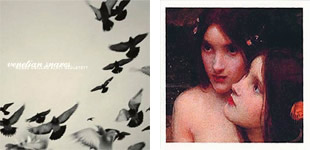 Venetian Snares - Rossz Csillag Alatt Szulettet (Planet Mu)
Susumu Yokota - Symbol (Lo)
Two records, each with a similar mission – to combine classical music with electronic beats – but drastically different results. Venetian Snares' Aaron Funk is much more jarring in his appropriation, taking samples from Bartòk, Elgar, and others, tearing them apart like the Amen break, and reconstructing them with drill'n'bass underneath. His use of samples is incredibly nuanced, with layers of strings, xylophones, orchestral hits, solo cello lines, jazzy clarinet solos, and a haunting recontextualization of Billie Holliday that could give Portishead a run for their money. The pacing of the album is also perfect, with each intro, development and peak given just enough space and falling at just the right moment. Rossz Csillag Alatt Szulettet has mesmerized me in a way few electronic albums have since Matmos's last, perhaps because their philosophy is the same: samples are objects that need the proper alteration and location to be successful. Susumu Yokota takes a radically different, more minimal approach to the problem. Symbol takes classical samples and loops them to create the bed for other classical samples, and while there are some beats thrown in, they are so flaccid that they actually detract from the songs. Almost all the songs are lacking in a strong progressive forward drive, with any motion generated by switching and juxtaposing the samples on top. I was entertained more by trying to identify samples than by anything else. All that said, it's heartening to hear musicians grapple with the problem of classical music in different contexts. Even in failure, it is a worthwhile effort.
---
The Evens - s/t (Dischord)
a.k.a. Ian MacKaye's "grownup" record. While The Argument only passed through segments of somber contemplation, The Evens lives in it. Even the most joyous moments (and there are plenty) are muted a bit by the simple arrangement and even simpler singing. But nowhere have MacKaye's words resonated more strongly and fully, and Amy Farina's myriad contributions fill in any holes. Not to mention that it sounds like they're having a fantastic time making each and every song. I see this in a similar light as Consonant's 2002 self-titled album: both abound with bittersweet wisdom and a kind of joyful weariness that I imagine only comes with age.
---
Spires That In the Sunset Rise - Found Winds the Walker
I discovered this quartet by accident, stumbling on them headlining a show at the Empty Bottle, and suddenly they were everywhere. No group comes closer to reincarnating Comus than these four ladies. Never have druidic rites made more appealing music.
---
Sleater-Kinney - The Woods (Sub Pop)
It's hard to call enjoying a Sleater-Kinney record a surprise, but nonetheless, The Woods managed to surprise me more than anything else this year. Somehow or other, though, in the years since One Beat, Carrie, Corin, and Janet decided to take the step up from just being a great band to being rock goddesses. Unlike on previous records, Sleater-Kinney finally decided to give equal billing to their instruments, a change that causes every second of this album to just ooze with power. It's possible that this move is simply another step in their long-standing gender-commentary, a kind of "anything you can do, I can do better" sort of deal. And quite frankly, they were in need of a change; as enjoyable as One Beat was, that mode was pretty well played-out.
---
V/A - Swinging Mademoiselles (Silva)
In a year of fantastic compilations (with Soul Jazz and the Numero Group leading the way in what I hope will become an ever-escalating trans-Atlantic arms race of incredible compilations), this little gem will inevitably get lost somewhere in the mix. Documenting the women of the mid-'60s French Yé Yé scene who aren't named Brigitte, Francoise, or Jane, this comp furthers the argument that a breathy voice and quirky arrangements are more than enough to make a great pop song. The perfect disc for sunny days and car rides.
---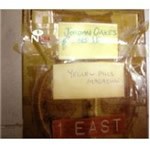 V/A - Yellow Pills: Prefill (Numero Group)
This comp is actually somehow the perfect complement to Swinging Mademoiselles. Power pop has never sounded so good, and the good folks at the Numero Group outdid themselves with two CDs of gloriousness from late-'70s, early-'80s. As a huge fan of Big Star, I'm glad to hear that their legacy was most definitely absorbed by a bunch of bands nobody has ever heard of. All these groups owe a huge debt to their Memphis forefathers while still sounding distinctly of their time. It is, in fact, the cheesiest moments that make this compilation so great, putting everything else here in perspective. In a way, this could be considered a Nuggets (or more likely, Pebbles) for the power-pop set, and a great reminder that you don't need quirky arrangement, multiple song parts, crazy vocals, or any other kind of aesthetic mask to make rock fun.
---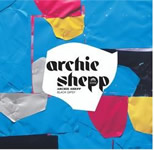 free America reissues
Nothin' needs saying here. Archie Shepp, Steve Lacy, Anthony Braxton, Mal Waldron, Art Ensemble of Chicago, Clifford Thorton, Frank Wright, and the list goes on. If you played free jazz in the late '60s/early '70s, you'll be on one of these. It really doesn't get any better.
---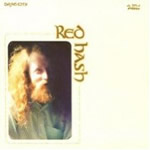 Gary Higgins - Red Hash (Drag City)
Despite looking like a guy from guitar center today, Gary Higgins cannot rightly be ignored anymore. And while I hope he doesn't attempt to write any new songs that will cloud his legacy, I'm glad to have this particular set of songs around; each profoundly simple, each expressing a single mood and emotion, each that much more gripping than the last. It would be enough just to hear Higgins' dusky voice over an acoustic guitar, so the touches of cello, flute, organ (on "Stable the Spuds," one album's best moments), and other instruments only make it that much better. I should probably also mention the Bill Fay reissues, particularly Time of the Last Persecution, since Fay is clearly Higgins' spiritual next of kin.
---
Gang Gang Dance - God's Money (The Social Registry)
Easily one of 2005's most confounding releases. I have no idea what dimension Gang Gang Dance come from, but its certainly one far beyond the normal Animal Collective/Black Dice comparisons. Few bands can effectively combine any two styles, let alone the dozen or so radically disparate styles that all take root here. And live they've become a force to be reckoned with, deconstructing all the songs here into shards that flow freely from one moment to the next. The album captures some of this fluidity (as does its companion, Hilleluh), but no recording can really do justice to the tribal yet refined force of Gang Gang Dance.
---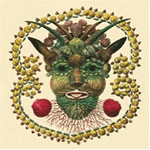 Akron/Family - s/t (Young God)
Michael Gira's other discovery proved that there is hope for the beard beyond John Fahey clones and ZZ Top. Part revival, part hoedown, part noisy blowout, these four guys are really just one large beard encapsulating all things Americana.
---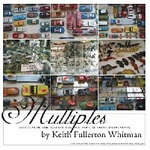 Keith Fullerton Whitman - Multiples (Kranky)
After years of wandering in ambient minimalism, Keith Fullerton Whitman finally figured it out with Multiples. It's tricky making analog synthesizers not sound nostalgic, and Whitman rides that line by both referring to the past and embracing the present. He may refer to Rhys Chatham (the opening track being in the same tradition as "Two Gongs"), Meredith Monk and Phillip Glass (the track with Farfisa organ), musique concrete (the Serge Modulator tracks), and Raymond Scott (the closer), but he never tries to sound totally like any of them. And its luscious warmth and hypnotism reminds me of William Basinski's Disintegration Loops. The album is so wonderfully simple that you can't help but be sad whenever a track stops.
---
Sufjan Stevens - Illinois (Asthmatic Kitty)
This record is remarkably paradoxical. Unlike Michigan, which caught everyone but the most in-the-know Danielson Famile fan off-guard, Illinois was highly anticipated with all the hype in the world built up around it. Its songs manage to both be epic and intimate, deep and mundane, insightful and vapid, the same yet different. In a way, this album summarizes everything that is both right and wrong with the 21st century "indie" sound – a combination of oblique lyrics, bittersweet melodies, and a retreat to childhood images and obsessions to avoid engaging in whatever problems the world may be having at any given moment. I actually see Sufjan as the music world's Wes Anderson, making Illinois his Life Aquatic – both exist in an alternate, stylized world where conventional logic and emotion need not apply, both were seemingly created to exactly fit audience expectations, both have made things in the past that show much greater depth, range, and reality. Even though you'll probably see this on lots of people's lists (including our neighbors over at Pitchfork), I don't consider this one of the year's best albums, but its significance as a barometer of hipster culture is undeniable.
---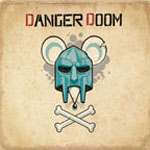 Danger Doom - The Mouse and the Mask (Epitaph)
MF DOOM continues to prove that he is the 21st century's best rapper so far. And cartoon characters are more than perfect foils for the metal faced one. Try finding a better single than "Old School" (which includes Talib Kweli's best rapping in at least a few years); you won't be able to.
---
Jackie-O Motherfucker and No-Neck Blues Band
They each put out albums this year that I didn't get a chance to absorb, but their merit mentioning here solely on virtue of their sets at the Two Million Tongues festival. As a first time viewer of both, I was totally blown away on both counts. I would attempt description, but both had me in such a trance that I'm not sure I could really do them justice beyond simply "wow." Each should be required viewing for all music fans.
---
Honorable Mention:
Psychic Paramount - Gamelan Into the Mink Supernatural (No Quarter)
A Frames - Black Forest (Sub Pop)
Kinski - Alpine Static (Sub Pop)
Black Dice - "Broken Ear Record" (DFA)
Lightning Bolt - Hypermagic Mountain (Load)
David S Ware - Live in the World (AUM Fidelity)
Espers - The Weed Tree (Locust)
Six Organs of Admittance - School of Flower (Drag City)
High on Fire - Blessed Black Wings (Relapse)
The Gris Gris - For the Season (In the Red)
Lungfish - Feral Hymns (Dischord)
Konono No. 1 - Congotronics / Konono No. 1/Dead C - Split 12" (Fatcat)

By Dan Ruccia