Dusted Features

Nathan Hogan reflects on 10 records from 2005.



End of the Year 2005 (Nathan Hogan)
It's kind of hard to believe this is my fourth time writing a Dusted year-end wrap-up. The same rules apply: I'm by no means attempting to name bests, just highlighting ten records that stuck out from the small pile of music I got around to hearing. On another day The Volebeats, M. Ward, Richard Youngs, Marissa Nadler, Espers, the new Ennio Morricone comp, or any number of other things could have found their way on here. But here's ten I liked anyway:
---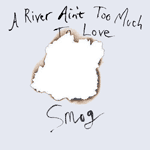 1. Smog - A River Ain't Too Much to Love (Drag City)
When something's described as a great summertime record, it usually mean short and catchy, with a good beat and a great hook. Smog's new record obviously isn't that, but it's still a great summertime record. It's for the part of the summer that's about drinking on screen porches, listening to the crickets, and sleeping under a sheet. Or yelling fuck all y'all down a well, I guess.
---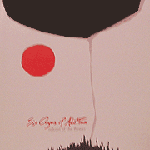 2. Six Organs of Admittance - School of the Flower (Drag City)
I like most of the Ben Chasny stuff I've heard, and he's never disappointed me in concert, but School of the Flower represents a kind of quantum leap. This record didn't gel for me until seeing Chasny and Chris Corsano at the Empty Bottle in March. Playing after the wonderful PG Six, they pulled off an alchemic feat that I didn't witness again on stage for the rest of the year. The magic's there in the record, too: the lurching, shivery "Home", the fragile and exotic "Procession of Cherry Blossom Spirits", the quietly devastating "Lisboa" –– these are songs that can pull you across miles in a few short minutes.
---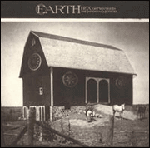 3. Earth - Hex: Or Printing in the Infernal Method - (Southern Lord)
This behemoth dropped about the same time Cormac McCarthy's long-awaited new book hit the shelves, and I found myself grappling with the two simultaneously. In a certain sense they mirror one another––both are infused with a seductive fatalism. In McCarthy's unforgiving universe, to give a dying man a glass of water is a kind of death sentence; these songs move with the same doomed certainty. The drones have been hollowed out, tempered with blues forms, whipping windstorms, and pedal steel, but they soak up the air around them, thundering towards inevitable conclusions. Unlike previous Earth records, the Telecaster notes on Hex are swaddled in smallpox blankets; leafing through the liner photos is like turning the pages of Frederick Jackson Turner's frontier thesis and finding them stained with blood. This music plows and plunders forward, consuming everything in its path and then elegizing it. Like the best of McCarthy's writing, there's evil and beauty in it, and the two are not arguing.
---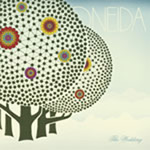 4. Oneida - The Wedding (Jagjaguwar)
I've always liked Oneida without being able to understand the zeal that many people feel towards them. But this one goes a long way towards explaining it––the airtight grooves and stabbing synths now have string sections to reckon with, and precisely executed rock hooks ("Lavender") get their claws into you before being subsumed by monster psych jams ("Spirits"). Most records can't get away with being both this colossal and this fun.
---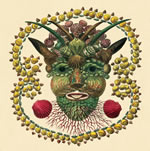 5. Akron/Family - Akron/Family (Young God)
One of the nicest surprises of 2005, and probably my favorite debut of the year, I liked Akron/Family's record from the moment I heard it, but wasn't prepared for how durable it would prove to be. Seeing these guys live (at a show in which they played maybe two songs from their only release) made their talent and adventurousness even more apparent. They're going to be fun to keep an ear on.
---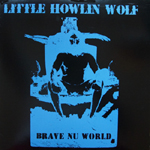 6. Little Howlin' Wolf - Brave Nu World (Heresee)
This is one of those records that could probably get away with being so-so just because the back-story's so intriguing––a 6'6" tall street musician from the south side of Chicago jams in the tall shadow of Chester Burnett when he's not spinning yarns about his friendships with Whitney Houston and Mr. T. But these blues doesn't need to lean on biographical crutches––they pack a visceral gut-punch. "Big Ol' Bear" crashes through the gates of the town dump and starts pawing through food scraps––it's big and blustery Chess-vintage blues, gutbucket stuff that keeps its belly low to the ground. Flip the side and you're blasting off into the Beefheart/AACM stratosphere. The story's fun, but the music writes an even better one.
---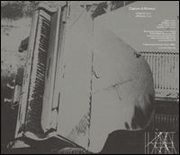 7. Khanate - Capture & Release (Hydra Head)
Film critics sometimes draw a line in the sand between pile-driver horror––the buckets-of-blood variety espoused by Hammer pictures and Tobe Hooper––and a more restrained, psychological form of cinema that relies on uncertainty and suggestion. Khanate is the best band I can think of that does both of these things musically. Alan Dubin's anguishing vocal assault is as piercing as a meat hook in your back, while those thick, sludgy tones from Plotkin and O'Malley pit the arena in shadows, obscuring where the next blow will come from. Live, Tim Wyksida's toms are the excruciating secret weapon––you watch his arms as they rise slowly like the rickety trip up the roller coaster. When they fall, they thunder like a guillotine.
---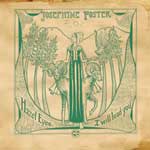 8. Josephine Foster - Hazel Eyes, I Will Lead You (Locust)
This is one that I reviewed already, and don't have much else to add. I was late getting around to listening to her 2004 record with The Supposed, so I kind of lump them together here in spirit. They're both records that I find myself returning to again and again because they seem possessed of a tip-of-your-tongue logic, the sort that's stubbornly and seductively elusive.
---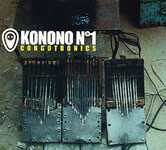 9. Konono N°1 - Congotronics (Crammed)
I don't know, so does anybody not really dig this? The live show in Chicago this fall was fun, even if some of the music's subtlety was lost in translation. The Dusted review says it best: "Day-Glo popcorn cooking in gasoline, rattling like a machine gun." That's a better description than any I could come up with.
---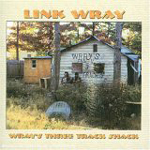 10. Link Wray - Wray's Three Track Shack (Acadia)
When I heard the bad news that Link died, I didn't have to dust off any of his old records because I was already listening to this almost daily. I knew about "Rumble" and his punching holes in his speaker cones, and I'd read some things about Beans and Fatback, but I wasn't prepared to be as floored by this as I was. A two-disc set containing all the cuts from Wray's self-titled 1971 Polydor record, Beans and Fatback, and a slightly lesser album titled Mordicai Jones, this is enormously big-hearted music, like John Fogerty singing with one lung over guitars rough and rowdy enough to make Sticky Fingers sound stodgy by comparison. I can't recommend it highly enough.
---
Thanks for reading and have a lovely 2006.

By Nathan Hogan