Dusted Features

Bad year, good music. Daniel Levin Becker investigates.



Art After Art Goes Out (Daniel Levin Becker)
By most objective standards 2005 was a very bad year. The tsunami fallout and W's second inauguration ushered in twelve months' worth of natural, political, societal and existential disaster. Large chunks of countries got burned down or blown up or drowned or metricized (eh), so we sent more troops to Iraq. The Pope died, then Pat Morita did too. So did Saul Bellow and Mitch Hedberg and Rosa Parks and Richard Pryor. Someone made a relatively boring documentary about Bob Moog, then he died. The stereo I'm listening to while writing this has just died, as it has been doing intermittently since November. Put it this way: when Hunter S. Thompson decides he's not having fun anymore, you're probably not having a very good time either, unless you're evil.
---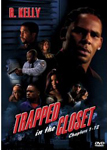 And yet: the year in music was consistently exciting, bewildering, and life-affirming at most of the right moments. Maybe it was coincidence and maybe it was the transcendental malaise of everything else, but there was invariably someone making noise I wanted to listen to. It wasn't even newcomers doing it; a handful of sweet honest-to-goodness debuts came out, but for the most part something about this year pushed older acts to get off their laurels and do wonderfully strange things. This cannot possibly be truer of anyone than of R. Kelly, whose 36-part Trapped in the Closet saga is about as mind-blowingly and heroically stupid as Face/Off. The sight of an obviously blue-screened windy city skyline in the background while Sylvester does 85 (with fire in his eyes) makes me prouder to be from Chicago than the White Sox ever have.
---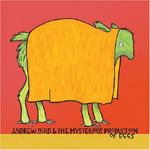 So, for that matter, did Andrew Bird's The Mysterious Production of Eggs (Righteous Babe). Bird, who's been around for the functional equivalent of forever, is a good example of how well the veterans held court this year, except he didn't so much get stranger as start to rock more. Which is fine, because he rocks strangely, with a debonair deadpan and occasionally overwitty couplets about phrenology and adorable monsters and snacks, and dope-ass Bird Machine artwork to boot.
---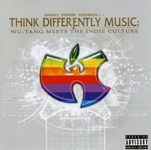 I talked a bit last December about how good Dälek's Absence (Ipecac) was going to be (and, sure enough, was), but the late contender for favorite hip-hop record of the year is the improbably great — given its title — Think Differently Music: Wu-Tang Meets the Indie Culture (Babygrande). Swell production under rhymes from first- through third-tier Wu-Tang affiliates makes for a Ghost Dog-caliber syndicate record. Plenty of charm from Del, R.A. the Rugged Man, et al, as well as no-names like Littles and Byata, but Ras Kass probably gets in the best line with "If your name's not YKK, then get off my dick (bitch)."
---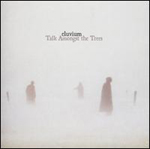 Matthew Cooper, or Eluvium, has been dazzling me all year, from the expressive drone of 2003's Lambent Material to the similarly melancholy piano-only An Accidental Memory in the Case of Death last year, but the attention to detail on Talk Amongst the Trees (Temporary Residence) is pretty awe-inspiring. Not so much a drone record as a patchwork of tiny drone records, its simplicity is all the more impressive for its underlying complexity. Early Morning Migration (Microcosm Music) by Ezekiel Honig and Morgan Packard isn't very droney either, but it has a like-minded minimalist disposition — fantastically soothing from far away, subtly bristling close up. Kranky put out some typically elegant quietude this year also (Christopher Bissonnette's Periphery, Brian McBride's When the Detail Lost Its Freedom, and the droneless but very nice Boduf Songs s/t), but none quite as expansive as these.
---
I said most of what I could think of about José González's Veneer (Hidden Agenda) a couple weeks ago, which was two years after it came out in Sweden anyway, but his Black Refuge EP (TemeShet-001) with an organist and drummer under the name Junip has kept me in quiet rapture since then. The man operates in a sublime register, is all, of which the Junip cover of "The Ghost of Tom Joad" should be ample proof.
---
The strangest record I listened to this year that was still fun to listen to was Tim Fite's Gone Ain't Gone (Anti-). There's an interesting enough back story to its composition of cheaped-out bargain bin nobodies, but unlike more and more artifacts of sample culture this is a bizarre revelation of an album by itself, with its own cryptic, tautological mythology and a singularly inscrutable personality. "Gangsta-country" is the closest I've come to being able to pigeonhole it, which accounts for maybe 60% of it — particularly the sadsack country ballad "45 Remedies," which also has the sweetest rap about "muffuckers" I've ever heard.
---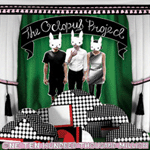 The best active (rather than atmospheric) instrumental albums I can think of were by The Bad Plus, whose Suspicious Activity? (Columbia) ups the ante from kitschy cool jazz to thundering post-Brubeck monstrosities (and includes a totally sweet "Chariots of Fire" cover), and The Octopus Project, whose One Ten Hundred Thousand Million (Peek-A-Boo) made good on all the artfully grimy promise of their last album. I also liked Sigur Rós's "Glósóli" a lot, despite its being neither instrumental nor an album.
---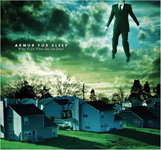 It would be charitable of Alkaline Trio to stop making such trite albums with such engrossing punk-lite melody — to get rid of one or the other so I could dismiss them or feel fine about loving them. But no, Crimson (Vagrant) was their best piece of dumb macabre shtick yet, and I can't pretend it didn't have me hooked all summer. (At least I have no qualms about denouncing the new "deluxe" cashgrab edition, which comes bundled with shitty demos of all the songs.) The overwrought melodrama works much better on What To Do When You Are Dead (Equal Vision), sophomore release from Armor For Sleep, the best emo band nobody gives a shit about; eleven songs about being a lonely ghost with terrific drama and a nice Dark Side-style reprise at the end. I also feel compelled to mention Statistics' Often Lie (Jade Tree), which combines the best post-Siamese Dream rawk crunch with the stupidest lyrics you'll hear all year (Crimson included).
---
And while I'm embarrassing myself, Kelly Clarkson "Since U Been Gone"? A delight. So was "Lovers and Friends" by Lil Jon & the Eastside Boyz f. Usher and Ludacris, if mostly for the line "Are you sure you wanna go this route? / Let a nigga know before I pull it out."
---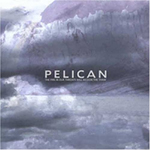 Compared to the grandeur of the early-summer "March Into the Sea" single, Pelican's full-length The Fire in Our Throats Will Beckon the Thaw (Hydra Head) wasn't incendiary, but it was more or less just as loud and celestial as expected, and pleasing all around. Tourmates Red Sparowes capitalize on the spacious post-rock vibe Pelican occasionally stop lumbering long enough to delve into; At the Soundless Dawn (Neurot) is also enriched by sentence-long song titles (take that, Godspeed) and heaven-sent pedal steel parts. Next January's self-titled debut from The Sword (Kemado), meanwhile, is more taut and thrashing than both put together, with all the goofy stoner imagery of Sleep and High On Fire but without the hour-long songs.
---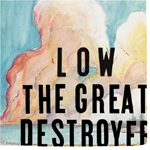 It takes several listens to Thee More Shallows' More Deep Cuts (Turn) to appreciate how creepy and sinister it is, and consequently how impressive the depths (get it) of its seemingly innocuous indie pop are. But once you get hip to sweetly delivered lines like "When we came back to throw lye on the corpses / There were no corpses there," there's no turning back or, I find, looking away. Low's The Great Destroyer (Sub Pop), insofar as it's a Low album, makes no secret of its bleakness, but its beauty is equally conspicuous and rather stunning. I might like Palaxy Tracks' Twelve Rooms (Peek-A-Boo) mostly for its affinities to Pedro the Lion's best work (lightly conceptual, sportingly mirthless), but it's pretty compelling for its own dignified take on the same depressing subject matter everyone else writes songs about.
---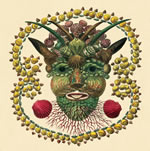 Akron/Family's s/t debut (Young God) was a smart and refreshing frontier in the mostly bland New Weird America colonization, but their Angels of Light split was a shock and a delight, noisy and mathed out and in orbit somewhere between Abbey Road and Spiderland. I will say nothing about Wolf Parade but that they do nice work, and spend the space instead on Wales's People In Planes, whose full-length slab of apocalyptic riffage (called As Far As the Eye Can See, probably) comes out on Wind-Up some time next year.
---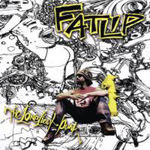 As for the New Blunted America colonization, I didn't enjoy anything this year nearly as much as Count Bass D's Dwight Spitz (High Times, 2002) — which, along with Ghostface's The Pretty Toney Album (Def Jam, 2004), retrospectively muffled my complaints about post-Y2K hip-hop. Dangerdoom's The Mouse and the Mask was fun, though, even if I'm desensitized to MF Doom's prolificacy and Danger Mouse has been overrated since Pelican City. Fatlip, who has been crunk since he left the Pharcyde, also managed a nicely toasted return to self-deprecating form with Theloneliest Punk (Delicious Vinyl), probably the closest we'll ever come to an ODB comeback spectacular.
---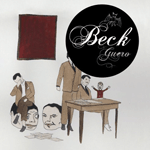 Even I would get a certain kneejerk elitist satisfaction from watching Death Cab For Cutie fail these days, but Plans (Atlantic) was fairly rewarding, if less for Gibbard's increasingly smarmy romanticism than for Chris Walla's subtle and evocative production. Beck's Guero (Geffen) was also very good, for all sorts of reasons I don't care to articulate. And it was gratifying that Sufjan Stevens made it so quickly to Illinois (Asthmatic Kitty), with predictable Elliott Smith/Steve Reich/Vince Guaraldi charm, even if it wasn't the kind of revelation Michigan was.
---
That's not even all; I could foam and fawn about just as many excellent songs or shows or two-word phrases with just as much tiresome abandon. Music was just on this year, and while I have nothing new to say about the bedfellowship of bad times and good art, I'll take this handful of jams as solace and hope 2006 is as good on one score and way better on the other.
By Daniel Levin Becker