Dusted Features

Dusted co-editor Sam Hunt looks back at the year in music.



Easy Come, Easy Go (Sam Hunt)
A few months ago a Jet Blue flight out of Los Angeles suffered an equipment malfunction that lead 'experts' to believe that its attempted landing would result in a fiery, bloody wreckage. FAA authorities were alerted, as were members of all major television networks, who began continuous coverage of what would surely be the plane's (and its passengers') last moments. Conveniently, since Jet Blue offers cable television, the passengers themselves were able to watch the drama unfold live from their upright seats, listening as talking head after talking head spelled out the various scenarios by which they would be killed. The plane landed safely and nobody was harmed (including Chocolate Industries/Mush artist Caural!), but watching it live on TV (how could I not?!) proved to be a thought-provoking experience.
Communicating is easier in 2005 than it has ever been before. Everything is recorded, or transcribed, and no sooner than it occurs, it is ready for someone (me) to download and see for myself. As someone who spends upwards of 10 hours per day on the Internet, my life has basically become a never-ending intake of blurbs about music, emails about music, thoughts about music, and more, presented to me by way of emails, blogs, webzines, yousendit links, Myspace pages, ftp downloads, and even compact discs. Most leads that I follow end up nowhere. The more music I listen to, the worse the odds are that I will find something that I enjoy, and in 2005 I discarded or was disappointed by more music than I have in any previous year. It's an easy way to become jaded, and an even easier way to make myself second-guess why my life revolves so completely around music. But every once in awhile I come across something that I really loved, and finding these treasures make the search completely worthwhile.
Since Otis and I covered most of this in our mid-year roundup, and throughout the year, my list is not annotated. Nonetheless, here are my ten favorite records of the year:
---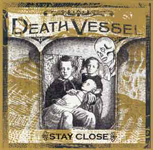 1. Death Vessel - Stay Close (Northeast Indie)
---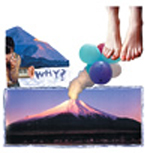 2. Why? - Elephant Eyelash (Anticon)

---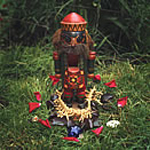 3. Akron/Family & Angels of Light - Akron/Family & Angels of Light (Young God)

---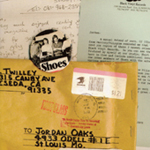 4. Various Artists - Yellow Pills: Prefill (The Numero Group)

---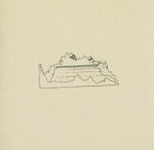 5. Jose Gonzalez - Veneer (Hidden Agenda)

---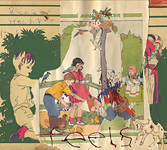 6. Animal Collective - Feels (Fat Cat)

---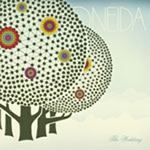 7. Oneida - The Wedding (Jagjaguwar)

---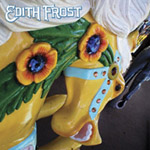 8. Edith Frost - It's A Game (Drag City)

---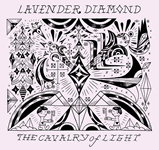 9. Lavender Diamond - The Cavalry of Light (Self Released)

---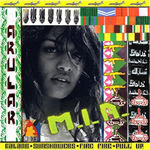 10. M.I.A. - Arular (XL/Interscope)
---
Also awesome:
Out Hud - Let Us Never Speak of It Again (Kranky)
Micah Blue Smaldone - Hither and Thither (Northeast Indie)
Lungfish - Feral Hymns (Dischord)
Vitalic - OK Cowboy (PIAS)
The Kingsbury Manx - The Fast Rise and Fall of the South (Yep Rock)
The Juan Maclean - Less Than Human (DFA)
Hudson Bell - When the Sun is the Moon (Monitor)
Caribou - The Milk of Human Kindness (Domino)
Jack Rose - Kensington Blues (VHF)
Sufjan Stevens - Illinois (Asthmatic Kitty)
Matt Sweeney and Bonnie Prince Billy - Superwolf (Drag City)
Grizzly Bear - Horn of Plenty (Kanine)

By Sam Hunt