Dusted Features

Michael Crumsho takes a long walk down a short memory lane with a few of his favorite things from 2005.



Assorted Skullduggery (Michael Crumsho)
2005? Not a good look by any means. But this annual began to redeem itself in the past few months (for me, anyway). As Doug Mosurak pointed out, the two of us have started wrecking decks together (sometimes literally, even), and alongside my friends Jeff and John I've plumbed the depths of playing dancers for the townie masses at some of the finest dive bars Brooklyn has to offer. I made some new friends, reconnected with some old ones, found a few moments of peace in my life, and most importantly, got up off my lazy duff in an effort to make things happen and found that there was actually a response. I can't lie - things in Sunset Park have been in flux all year round. Near brothers to me have left, and the paths my friends' lives will travel have started to take shape. Misfortune? We've all had our share. But we're still here. Mark my words - 2006 will be a year to pop like no other. Just you wait. For all its ups and downs, the two-double-oh-five had quite a few records to keep me going no matter what the outlook was (and the magic eight ball was usually telling me to ask again later). Honestly, I couldn't even rank this if I tried.
---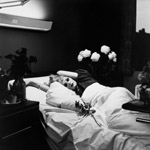 Antony and the Johnsons - I Am A Bird Now (Secretly Canadian)
Antony's first record played too much like a drama kid run amok in the band room to listen to more than a few times. But here? These torch songs tone down the histrionics and focus on what really matters - a beautiful voice, sublime arrangements, and his woeful tales. Gender trouble never sounded so damn good. Eat your heart out, Judith Butler.
---

Jack Rose - Kensington Blues (VHF)
Rose's technique took a quantum leap forward on this record, and everything he has to offer came together seamlessly. He covers Fahey as a talisman here and simply uses that influence as a jump off into bigger and better things. Delta blues, extended extrapolations - all beautiful, simple as that.
---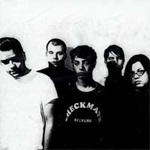 Fucked Up - Epics in Minutes (Deranged)
When I heard this Toronto hardcore band's collection of singles, I quit going to my Moshaholics Anonymous meetings on the spot. My sponsor keeps calling me, but I'm too busy looking for circle pits to answer the phone. These five do it right - a singles band if ever there was one these days, compacting their jams into tight, sinewy seven inchers. Get with it.
---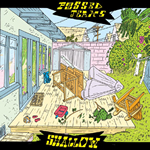 Pissed Jeans - Shallow (Parts Unknown)
Real talk for a minute: I worry about the singer of this band. I mean, when you drag up the ghosts of Fang, Flipper, Germs, Stick Men with Ray Guns, and countless other drugged out hardcore bands with singers who either died or went to jail so effectively, does that really bode well for the man with the microphone? I can't say for sure. But with the way these guys apply blunt sexual frustration to massive riffs, I hope dude can stay out of trouble. They make the prospect of popping zits with this on full blast sound like the best Saturday night ever.
---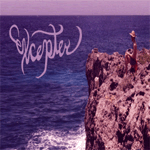 Excepter - Throne & Self-Destruction (Load & Fusetron)
It was night and day with these records, but it gave me a good excuse to bump this Brooklyn band from dawn to dusk. Words escape me more often than not when I think about them, and that's just the way I like it. Is it noise? Is it psych? Is it eviscerated dance music? Does it really even matter?
---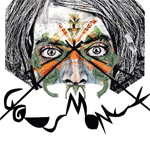 Gang Gang Dance - God's Money (Social Registry)
How's this for a most improved player? Goodbye nth rate NNCK, hello "sometimes Yoko Ono, sometimes Elizabeth Fraser fronting some cracked out shoegazer dub prog what's-it amalgam." Noise for the pop set or vice versa, a band that defies easy description. Obviously, I'm down with that.
---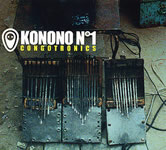 Konono No. 1 - Congotronics (Crammed Discs)
Finally, a disc of likembe jams that the No Fun AND NPR sets can agree on. Do you have any idea how long I've been waiting for that? Trance-inducing, funk-laced rhythms from the most unlikely suspects with hotwired gear straight from Africa. Please believe the hype.
---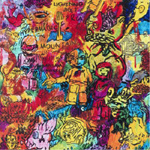 Lightning Bolt - Hypermagic Mountain (Load)
It took me a couple of months to warm up to this record, and I really have no idea why. They frontloaded it with older soundalikes (still good, mind you), but it's only in the second half of the record that they hit you with the metal - thick as hell and twice as nasty, all laser guided precision and kick drum hits that come faster than a hummingbird's heartbeat. It doesn't get any better than this. And if the public transportation system ever goes on strike in your town, this is a pretty god soundtrack to walking home in the freeing cold darkness.
---
Judee Sill - Dreams Come True: hi - i love you right heartily here - new songs (Water)
I called for a full-on Judee Sill revival last year and it almost truly happened. This was the crown jewel of all the reissues, though - a heretofore rumored third album, finally mixed down by Jim O'Rourke. Not nearly as baroque as would be expected (actually, not baroque at all), but still lovely all around. The unearthed demos and outtakes were just gravy.
---
Edan - Beauty and the Beat (Lewis)
Namecheck Pearls Before Swine over a Small Faces sample and you've got a friend in Crumsho, no lie. Had my man worked in a Les Rallizes Denudes shout out over a Flower Travellin' Band loop this would have been album of the year, no question. I bet he's got it in him though. Just you wait.
---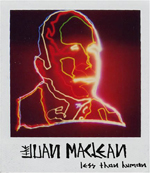 The Juan Maclean - Less Than Human (DFA)
Does anyone else get a crazy Miami Vice vibe from this record too? Seriously, when the drums kick after that synth intro on "Give Me Every Little Thing" I picture Crockett and Tubbs in a speed boat on their way to a drug bust. I grew up watching that show so consider that a compliment. But then Johnny flips the switch on us with "My Time Is Running Out," makes the vocoder weep and ACTUALLY PULLS IT OFF! No joke, this one.
---
Various Artists - Choubi Choubi! Folk and Pop Sounds from Iraq (Sublime Frequencies)
Alan Bishop's label had a strong batch of releases in the final quarter of this year. But this one undoubtedly took the cake. A poignant and sad look at something that may unfortunately be lost in the United States' ceaseless quest for empire (Er...democratization. Sorry!), these tracks shine a light on a relatively unknown series of sounds and styles. And the beats? Well they're quite nice, too.
---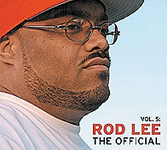 Rod Lee - Vol. 5: The Official (Club Kingz)
Fine, I'm a million years late to the Baltimore Club party. Whatever. Just let me sip my beer and enjoy it when Lee reduces Bernie Mack to utter profanity or whips Li'l Jon into an endless loop of his signature "What?" and "Yeah!" calls and responses. Do you mind? I'm trying to get my grind on here.
---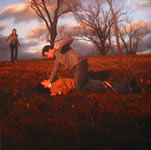 Magik Markers - I Trust My Guitar, Etc. (Ecstatic Peace!)
One of the most polarizing, punishing, and consistently confounding bands to emerge in my recent patchwork memory. That alone demands attention. And while the performances I caught were great, this another beast entirely, proving that the Markers aren't quite ready to be tagged as anything just yet.
---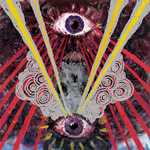 Burning Star Core - The Very Heart of the World, Mes Soldats Stupides, & Let's Play Wild Like Wildcats Do (Thin Wrist, Cenotaph, Hospital)
Okay, so maybe we jumped the gun when we Destined Yeh a couple of years back. But you know how they say it - good things come to those who wait. Three "official" releases this year - a new album, a collection of old tapes and CD-Rs, and a reish all bringing some serious heat from a man who has been putting it down with little notice for far too long now.
---
Various Artists - Invisible Pyramid: Elegy Box (Last Visible Dog)
LVD in general dropped some killers this year. But how's this for ballsy - six discs, seven hours, and endless jams from thee cream of the worldwide noise/psych/folk/drone crop. Birchville Cat Motel, Miminokoto, Es, Avarus, Fursaxa, Steven R. Smith, Up-Tight, My Cat Is an Alien, and tons more - the perfect stocking stuffer for that scruffy loner in your family.
---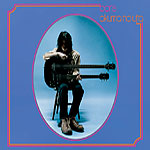 Boris - Akuma No Uta & Mabuta No Ura (Southern Lord & Catune)
I was down with Boris before this year, but I never got too far past the Melvins rips to give them much thought. But then I spent a ton of money on pricey imports and copped these two discs. Not the best things in their catalogue by any means, but when coupled with their ferocious live shows from this year the mere thought of these three makes me all warm and fuzzy. Sure, I don't understand why their vinyl fetches obscene prices on Ebay, but I'm not a record collector so it doesn't faze me at all. So there.
---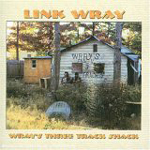 Link Wray - Wray's Three-Track Shack (Acadia)
Best reissue of the year, no question. Previously I had only known of Wray the torrid guitar slinger and proto axe-hammering god. But this stuff is unbelievable. Roots music from a real American iconoclast that makes it painfully obvious just how Canadian most of the Band actually was. The Mordecai Jones record included here isn't so hot, but it's worth the import price tag for Wray's self-titled release and the sincerely awesome Beans and Fatback.
---
Various Artists - One Kiss Can Lead To Another: Girl Group Sounds, Lost & Found (Rhino)
Five hours of girl groups from the early 1960s with nary a number one stunner in sight? I'll admit it - I was a little skeptical. But when you get through all four discs I'll bet you wish there were another eight. Pure pop from all corners of the spectrum - gauzy psych, Northern soul, the R&B pulse. It's all here. Dig in.
---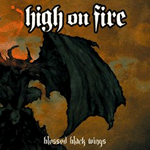 High on Fire - Blessed Black Wings (Relapse)
I was leery of Steve Albini's precision handprints being all over this, but his work fit like a glove. This is thunder metal, kids, and this is the sound of it reaching through your nose to punch your brain in.
---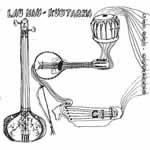 Lau Nau - Kuutarha (Locust)
The Finn-folk caravan rolled through America this year, and mine was one of the many minds fortunate enough to be blown to bits. This Lau Nau record was just one of the many highlights from a crew of talented people intent on pushing the strands of folk as far as they possibly can. Wispy and delicate, Lau Nau's American debut is a tantalizing sign of things to come.
---
Reeks and the Wrecks - Knife Hits (Tumult)
A staggering mix of rusty distortion and keeling trombone, rumbling percussion and stumbling blues - yet another fine release on Andee Connor's Tumult label. It's a sad eulogy as well, for main man Orion Satushek passed before this band could truly make their mark.
---
And that's it from me, folks. I will perpetuate the War on Christmas by wishing you all a Happy Holiday Season. That's right, I said it. As for the new year, wise men once said "Be excellent to each other." Truer words have never been spoken.
By Michael Crumsho