Dusted Features

Dusted co-editor Otis Hart finds plenty to love in 2005.



Ignore Your Enemies (Otis Hart)
As Sam Hunt so eloquently said in his feature today, there was a lot of shit passed off as music in 2005. So much so that it's tempting to focus on what went wrong instead of what went right. And for anyone who cared enough to pay attention, there was SO much to love in the past 12 months. Of course, no one can come close to hearing everything. I missed The Focus Group album on Ghost Box and Hisato Higuchi's album on Ghost Disc, both of which my friend Jon Dale has raved about. I could never track down the Tetuzi Akiyama record on Headz. And then there are the 10,000 demos that were never sent my way. So, in that sense, these lists are a little silly. But if I had to pick 20 records to go to war with, I'd want this corp covering my ass.
---
20. Sunroof! – Silver Bear Mist (VHF)
Two hours and twenty minutes of Matthew Bower. No one makes beautiful noise quite like our Skullflower friend. As funny as Emerson Dameron's year-end satire on noise was, there are auteurs out there who rise above the amateurs and transform a defiantly do-it-yourself genre into high art. Bower is one of the few.
---
19. The Clientele – Strange Geometry (Merge)
My biggest surprise of 2005. I never found The Clientele's expertly-crafted Brit pop that affecting until this year. I always appreciated the mood Alasdair MacLean evoked, but his songs always seemed skin deep. I was wrong. "Since K Got Over Me" is one of the best songs of the year.
---
18. Jackie-O Motherfucker – Flags of the Sacred Harp (ATP)
All hail Honey Owens. The chanteuse returned to the collective after taking a four-year break and makes all the difference. It may go without saying, but it's JOMF's best record since Fig. 5
---
17. Pissed Jeans – Shallow (Unknown Parts)
While I liked a lot of records a little bit more this year, no band excited me to the extent Pissed Jeans did. The mixture of energy and apathy on Shallow sounds "new" to me and makes me think that a lot of bands are going to be emulating these guys in the near future.
---
16. Richard Youngs – The Naïve Shaman (Jagjaguwar)
Youngs is a kindred spirit of Arthur Russell, and it goes deeper than their love for vocals and reverb. Neither confined themselves to a tried-and-true formula, and both excelled at pretty much everything they decided to pick up.
---
15. Róisín Murphy – Ruby Blue (Echo)
A.K.A. the good Herbert record of 2005. Murphy isn't quite as hot as Dani Siciliano on Bodily Functions but I doubt they were aspiring to reach heights quite that high. Murphy was known primarily for her time in the off—and-on Moloko. No longer.
---
14. Om – Variations on a Theme (Holy Mountain)
They didn't accidentally stumble into that name. The rhythm section from Sleep serves up the yang to High On Fire's yang.
---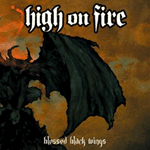 13. High on Fire – Blessed Black Wings (Relapse)
Steve Albini and Joe Preston, meet Matt Pike. Just behind Lightning Bolt for best loud record I heard this year.
---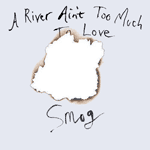 12. Smog – A River Ain't Too Much To Love (Drag City)
The feel-good record of the summer. At least by Bill Callahan's standards. At first, I was turned off by Smog'ss most optimistic album ever, but the acrimony isn't missed.
---
11. Magik Markers – I Trust My Guitar, Etc. (Ecstatic Peace!)
Oversexed, underproduced. To call it noise for nymphomaniacs would be selling it short, but it pretty much nails its two defining characterisitics.
---
10. Jan Jelinek – Kosmischer Pitch (~scape)
A perfect late-night record. Jelinek undulates to the break of dawn. To quote Homer Simpson, "Repeat. Always repeat."
---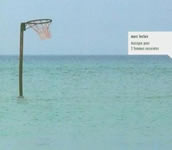 9. Marc Leclair – Musique Pour 3 Femmes Enceintes (Mutek)
Perhaps the most obscure of the bunch, but only because Mutek's distribution is lacking. Or maybe because fans didn't recognize Leclair's name after years of barnstormers as Akufen. It's also the antithesis to Akufen's banging 12"s; each track flows into the next and the record can't really be appreciated unless you got a good hour to kill.
---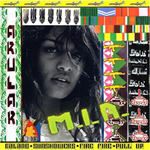 8. M.I.A. – Arular (XL)
Hate the player, not the game. You can say all you want about M.I.A.'s contrived persona or her ambition, but nothing this year came close to the beats on this record (thanks Richard X, Steve Mackey and the ubiquitous Diplo).
---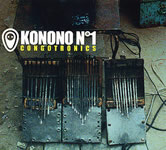 7. Konono No. 1 – Congotronics (Crammed Disc)
As Saidah Blount so aptly put it, Konono No. 1 is the Buena Vista Social Club of the hipster community. No matter, let everyone pile on. It'll be the bumpingest bandwagon of the year.
---
6. Lightning Bolt – Hypermagic Mountain (Load)
My Vermont pride is overflowing. Brian Gibson may have made his name at RISD, but he grew up in Burlington. After a particularly exhausting night at work, I put this record on and my jaw literally dropped. I must have looked like a total retard on the train, smiling and shaking my head back and forth. Throw this disc in iTunes and combine "Megaghost" and "Magic Mountain." Put it on a mix, give it to all your friends.
---
5. Oneida – The Wedding (Jagjaguwar)
Hmm, more Green Mountain props? A bunch of Oneida went to Middlebury College and with The Wedding have staked claim to being the most distinguished grads from that school since Gamaliel Painter. The only flaw to this record? It needed a bigger music box.
---
4. Edith Frost – It's a Game (Drag City)
This sounds ridiculous on first read, but when I listen to Edith Frost, I think Johnny Cash. I'm not saying she's close to replicating his accomplishments, but I think she is the closest our generation will get to the Man in Black.
---
3. Jack Rose – Kensington Blues (VHF)
The John Fahey acolyte kept doing what he does best, and his best is better than most. Six-string nirvana.
---
2. Jose Gonzalez – Veneer (Hidden Agenda)
An argument for syncretism. Gonzalez may not write the most distinctive songs, but he's got something going for him that about, oh, a dozen other people on the planet can lay claim to: An Argentine growing up in Sweden singing in English. That's a recipe for unprecedented results. Plus, the man can sing what most others can only whisper. Check out this European commercial featuring his cover of The Knife's "Heartbeats":

http://www.bravia-advert.com/commercial/braviaextcommhigh.html
---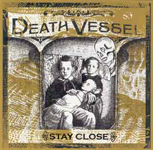 1. Death Vessel – Stay Close (North East Indie)
Joel Thibodeau stole the show in 2005. Just ask anyone who saw him open for Calexico and Iron & Wine. Heck, ask Sam Beam. Jose closed the gap toward the end of the year, but no one else came close. Imagine Neil Young if he had been discovered by Alan Lomax, then bring it up an octave and convert Tonight is the Night into iambic pentameter and yr really close.
---
Top 5 EPs:
1. Lavender Diamond – Cavalry of Light (self-released)
2. Fireball – Blessed Be (High Roller Society)
3. Konono No. 1 / Dead C – Split (Fat-Cat)
4. Iron and Wine / Calexico – In the Reins (Overcoat)
5. Spank Rock – Put that Pussy on Me (Money Studies)

Top 10 Reissues/Comps:
The Watts Prophets – Things Gonna Get Greater (Water)
Orange Juice – The Glasgow School (Domino)
Judee Sill – Judee Sill (Water)
Judee Sill – Heart Food (Water)
The Fall – The Complete Peel Sessions 1978-2004 (Castle)
Jean-Claude Vannier – L'Enfant Assassin des Mouches (Finders Keepers)
Link Wray – Link's Three-track Shack (Acadia)
Dinosaur Jr. – Your Living All Over Me (Merge)
Bembeya Jazz National – The Syliphone Years (Stern's)
Mahmoud Ahmed – Ethiopiques 19 (Buda Musique)

Top 10 Compilations:
Guitars of the Golden Triangle (Sublime Frequencies)
Yellow Pills (Numero Group)
American Primitive Vol. 2 (Revenant)
GRLZ (Crippled Dick Hot Wax)
Total 6 (Kompakt)
Can You Jack? Chicago Acid and Experimental House (Soul Jazz)
Andy Votel – Folk is not a Four-Letter Word (Delay)
Andy Votel – Songs in the Key of Death (Finders Keepers)
Congotronics 2: Buzznrumble from the Urbnjungle (Crammed Disc)
Dominik Eulberg – Kreucht & Fleucht (Mischwald)

By Otis Hart