Dusted Features

Jennifer Kelly found new life in 2006 inside the mainstream (relatively speaking).



Notes From the Overground (Jennifer Kelly)
In 2006, an online zine that had consumed a good portion of my life folded suddenly, leaving a large hole in my schedule and also my sense of identity. Writing about music had always felt like a lucky, fluke-y chapter in my life. It seemed entirely possible that it was over - after all, I was well past the average age for music journalists. So, when Sam Hunt asked me if I wanted to write for Dusted, I jumped at the chance. My old gig had covered the obscure and under-the-radar by default; we wrote about everything that people sent us. Dusted seemed to seek it out – and also to laser in on the good stuff. Sure, sign me up, I said.
The ironic thing is that I ended up covering mostly indie mainstream CDs for Dusted, the kind of ubiquitous college radio records that occasionally spill into the general public. So, maybe more than any year in the past, I've got a lot of big records on my list. In some cases, it's just because artists I've always liked made the jump. My No. 1, Kelley Stoltz was hand-painting album covers on a CD released by tiny Corduroy not too long ago. Now he's on Sub Pop. Other bands that I'd followed since infancy didn't make my list – Decemberists, TV on the Radio and the Hold Steady – but they went wide this year, too, and they'll show up on lots of other people's. Even the most defiantly non-commercial bands got some love. If I remember one thing about 2006, it'll be the shock of hearing Oneida on NPR.
I've seen a few "mainstream" lists this year, enough to know that I'm still way out of sync with NME and Mojo and Uncut. (What is this Love business anyway? Do we not have enough Beatles records already? And does anyone seriously expect to be listening to the Arctic Monkeys in a year's time? In a month's?) But, still, no denying the change. There's nothing here that got sent in a plain brown wrapper with someone's handwriting all over the pasted-on label. (And to all those people out there who did send me such packages, sorry...I can't seem to get you into print anymore.)
So here's my list from the year I got jumped by the system and learned to love the big record. If, by some fluke, you haven't heard these records, I've made a mix over at multiply with one song from each of my top 16 or so.
---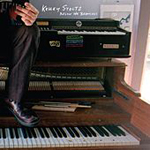 Kelley Stoltz - Below the Branches (Sub Pop)
Here's the album I fell in love with early this year for reasons I can still can't fully articulate. Kelley Stoltz wrote most of these songs on an old piano left in his apartment by accident, working nights, weekends and pretty much every stolen hour on hundreds of home-taped songs. The result, winnowed from these sessions, is a mix of skill and eccentricity and vulnerability. Stoltz has an undefinable sweetness – when his girlfriend leaves in "Winter Girl" all he can do is brush a snowflake off her cheek and hope she stays warm. There are a few cranking pop songs – "Birdies Singing" lays Stoltz's wavery falsetto against a distorted guitar vamp, and "Memory Collector" is jaunty dancehall with a flavoring of Lennon – but the best cuts are the soft ones, "Words," "Wave Goodbye" and "No World Like the World." An album for the dark of winter, rays of sunshine in every measure.
---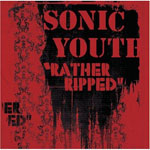 Sonic Youth - Rather Ripped (Geffen)
A quick album, recorded in a few weeks during the dead of winter last year, turns out to be the culmination of the luminous, melodic sound of the last few SY efforts. It's full of glassy, glossy harmonics and breathy, almost beautiful vocals. The radio hits – "Incinerate" "(Do You Believe in) Rapture" and "Reena" – are all up front, but to me it's the finish that kills. The slow-paced atmospherics of "Pink Steam" and "Or" are like lucid dreams, insinuating, mysterious, beautiful, ending with the koan-like couplet "Which comes first....the music.....or the words."
---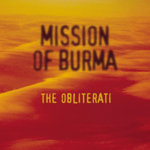 Mission of Burma - The Obliterati (Matador)
Amazing that this is still only the third Burma full-length ever. It's a huge step up from OnOffOn, the group now less a collection of former acquaintances and more a real band, the songs full of pummeling vitriol but balanced with joy. "Spider" rages with furious intelligence, "2wice" splices achingly sweet melodies between raucous choruses, and "Donna Sumeria" slips a giggle into its gigantic strut. Burma isn't just back, they're covering "I Feel Love" and making fun of Nancy Reagan's head size – aren't you glad you lived long enough to see this?
---


Oneida - Happy New Year (Jagjaguwar)
Oneida showed up in all kinds of mainstream outlets this year, not just NPR but the Village Voice and the New York Times Podcast. Here, entertainingly, the band got chastised for latching on to the freak-folk movement late, as if they hadn't been toting around Incredible String Band LPs when Devendra was still in middle school. Yet there's no denying that Happy New Year made bigger waves than last year's The Wedding, and that, in itself, is kind of strange. Written as the band's studio fell under the bulldozers in gentrifying Brooklyn, the album has a bittersweet air. Its pounding is mostly buried under washes of melancholy folk, the mesmeric repetition kept on a short leash. Songs like "History's Great Navigators" and "Busy Little Bee" are spikier and more complex than they first appear, with abrasive, jack-booted rhythms embedded in gently sung verses, but it takes several listens before you hear the difficulty. "Up With People" breaks the trend, an older song that bangs and squawks like the world's ending for nearly eight minutes…as perhaps it is.
---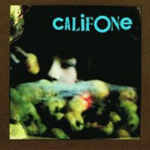 Califone - Roots & Crowns (Thrill Jockey)
Califone's best ever, in my opinion, a mix of skewed blues and percussive experimentation with intervals of sudden, inexplicable pop bliss. The Psychic TV cover, emerging as it does from the skirling, scraping violin improvisation of "Alice Crawley," is like the sun coming up…pure light and resolution and beauty.
---


Bardo Pond - Ticket Crystals (ATP)
"Hypnotic" is usually just a term, something lazy writers use to describe deep drone and improvisation. But, I swear, this record comes on, and my irises contract to pinpoints and start spinning in tight circles. The combination of massed guitar, shattering toms and primal female vocals in "Destroying Angel" feels like an artifact from another world, an older, more violent world. It knocks me dead every time, and that's just so I can ride the ghost ships to the afterworld, in the quieter, flute-driven "Isle" and the lovely, shape-shifting "Lost Word."
---


Man Man - Six Demon Bag (Ace Fu)
Frontman Ryan Kattner (Honus Honus to fans) lost his whole band between 2004's Man in a Blue Turban and Six Demon Bag but soldiered on anyway, gathering an entirely new crew just in time to roll tape. Miraculously – and due in no small part to kit-battering Chris Powell (from Icy Demons and Need New Body) – the second album turned out even better than the first. It's a gloriously rickety cavalcade with simpering falsettos, Russian opera choruses and rackety, clattery percussion, but there's a darker undercurrent. It feels for all the world like a manic depressive trying desperately to hold onto the high, but getting sucked down into the pit feet first. Though still not quite up to the intensity of Man Man's live show, it's a much closer, much cleaner approximation. "Mustache! Mustache! Mustache!" indeed. Bring on the sad carnival.
---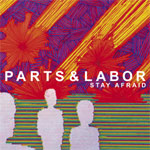 Parts & Labor - Stay Afraid (Brah)
The loudest, most violent record on my list this year, Stay Afraid is a withering indictment of contemporary politics, laissez faire economics and big-ticket rock. Why not pair noise-splintered distortion and head-shattering drums with socially-engaged lyrics and memorable melodies? Why take your brain out of the game the minute you turn up the amps? There's a sweetness on the barbed hook, a smartness in the vitriol, a hummable something buried in the thrash of "Great Divide." Emo, my ass, this is the kind of large-scale rock that we've forgotten what to do with.
---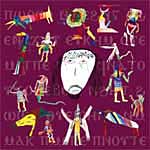 Current 93 - Black Ships Ate the Sky (Durtro)
This one wormed its way up the list, random shuffle play by play. I'd initially dismissed it as "interesting," but every time a cut came up, whoa, it stopped me cold with frightening beauty. The eight "Idumeas," interpreted by Antony, Marc Almond, Baby Dee, Bonnie Prince Billy, Tibet himself and (most movingly) 1960s folksinger Shirley Collins, are the first hook, but it's Tibet's apocalyptic poetry, muttered over gentle folk and shattered metal riffs, that will give you nightmares.
---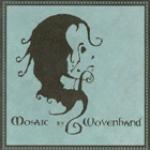 Wovenhand - Mosaic (Sounds Familyre)
Another CD that just…kidnapped me. Never mind that David Eugene Edwards is a fundamentalist Christian or that he's wrestling with faith and doubt in nearly every cut of this album. This is the most intense and beautiful traditionally-rooted album I've ever heard…even the banjo sounds dangerous and the drums, big and booming and tribal, remind me more of Swans than Sunday School. "Dirty Blue" takes you down into the maelstrom, guitar strings squeaking, violin swirling, drums pounding and Edwards obsessive and desperate as he contemplates a fall without bottom.
That's the top ten. The rest of my favorites are listed below. (I also really liked Joanna Newsom's Ys, but heard it too late to incorporate.)
---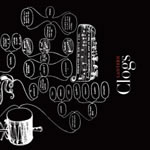 11. Clogs - Lantern (Brassland)

---


12. Shearwater - Palo Santo (Misra)

---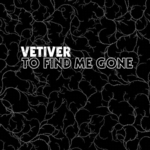 13. Vetiver - To Find Me Gone (Di Cristina/Stairbuilders)

---


14. Alejandro Escovedo - The Boxing Mirror (Back Porch Music)

---


15. Azalia Snail - Avec Amour (True Classical)

---


16. The Sadies - In Concert Volume 1 (Yep Roc)

---


17. Heartless Bastards - All This Time (Fat Possum)

---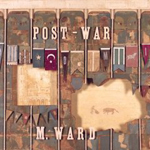 18. M. Ward - Post War (Merge)

---


19. Casiotone for the Painfully Alone - Etiquette (Tomlab)

---


20. Dan Melchior - Firebreathing Clones on Cellular Phones (Plastic)

---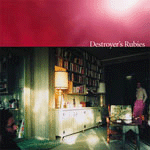 21. Destroyer - Destroyer's Rubies (Merge)

---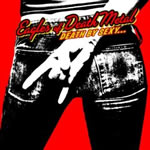 22. Eagles of Death Metal - Death by Sexy (Downtown)

---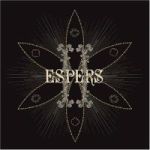 23. Espers - II (Drag City)

---


24. Function - The Secret Miracle Fountain (Locust)

---


25. The Nightingales - Out of True (Iron Man)

By Jennifer Kelly