Dusted Features

Has it been twelve months already? Michael Crumsho pens a hastily written ode to a bunch of records he really, really liked in 2006.



I'm in Your Internets, Co-Opting a Meme as a Year End Review Feature Title (Michael Crumsho)
So what did this year hold? Falling in love, more writing, a new job – some much needed redirection and renewal all around. In all, a great too many things about which to detail. Here are the sounds that got me through more often than not.
---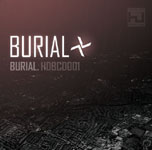 Burial - Burial (Hyperdub)
With grime sputtering and flailing, searching for an identity that it may never really find, that genre's distant cousin dubstep emerged with a cool simplicity and a re-invigorated sense of purpose. Long at work within the confines of the Brit underground, dubstep heartily established its own identity in 2006, led in some part by the debut full-length from a shadowy person known only as Burial. Mixing hissing crackle and static with sub bass tremors, frozen synths, and that unmistakable rhythmic lope, this record's evocation of grim city streets and blackened skies got the most play out of me.
---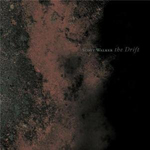 Scott Walker - The Drift (4AD)
Eleven years in the making, Walker 's latest manages the difficult feat of topping Tilt, his previous monstrosity that had critics and fans alike tripping over themselves to try and decode and absorb ever last sound and word. Meticulously arranging massive blocks of sound into carefully sculpted tracks, Walker manages to make talk of smacking donkeys and urine-soaked pants resonate with a chilling urgency. And then there's that part where he quacks like a duck…
---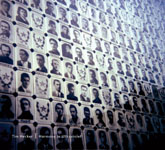 Tim Hecker - Harmony in Ultraviolet(Kranky)
This Canadian's strongest album yet presented no wild diversions or side-steps. Instead, he developed a much-appreciated ability to pace and traffic in minor gradations that took his sweeping tone poems from simple full-on distortion versus hushed ambience back and forth to fully realized, endlessly textured studies in harmony and tone shifts. Whereas his other albums dealt in mood, here Hecker approaches actual songs – brilliant, damaged, and completely memorable tracks that sooth and lull with the same intensity and devotion with which they crush.
---



Andrew Chalk - Blue Eyes of the March (Faraway Press)
I'd been a fan of Mirror (Chalk's now defunct project with Christoph Heeman), for quite some time but somehow I'd never gotten down with Chalk's solo work. Whoops. Using Faraway Press as his own little cottage industry to release gorgeously packaged drone masterpieces, this man's solo work displayed an all-points attention to detail that won me over hard this year. Blue Eyes was just one of a series of releases (new and reissues) he dropped, and each one is worthy of your time. Quite simply: these are some of the most beautiful, placid, and endlessly compelling sounds I have ever heard.
---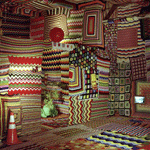 Wzt Hearts - Heat Chief (Hoss / Hit Dat)
I developed a fond appreciation for Baltimore this year, and these guys had a rather large part to play in that. There's so much ridiculously cool shit going on down in Bodymore that I won't patronize anyone by saying the Hearts stand head and shoulders above it all. But they are on the level, which says a whole lot. Birthing massive improvised pieces cut from electronics, guitar, and pulse-pounding percussion, Wzt Hearts shoot flames and then ice them down with sublime meditative passages of cracked calm. Reference points manage to peek out every now and again, but nods to folks like the Boredoms or Keith Rowe or whoever else you want to throw in here get swallowed up by the sound of the one distinct voice this quartet emerges with once they tune in and turn up.
---



Mordant Music - Dead Air (Mordant Music)
Two sample-crazy Brits rearranging every last sound from their childhood (ranging from library music, to field recordings, to quick snatches of Eno) into one of the deepest head-trips you're likely to hear. Part boom-bap beat-savvy mixed with spatial/temporal dislocation, this one is an end-to-end stunner that creates wholly new vistas out of bizarrely familiar sounds and textures.
---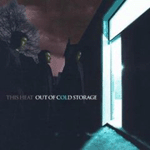 This Heat - Out of Cold Storage (This Is)
Hey, do I really even have to talk about this band anymore? Do you not already know who these guys are and why they're so damn important? A generous six disc box, this set has every officially released stitch of music from these three, in addition to a wholly unheard live set and a fancy little book with tons of great photos and information. Wow. This band had a hand in siring most of the worthwhile strands of underground punk/noise/improv/weird tape music from the last couple of decades, so if you're don't dig this, you're a fucking jerk. No kidding.
---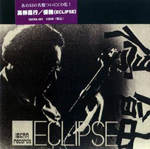 Masayuki Takayanagi - Eclipse(PSF)
I hadn't heard too terribly much from this insane Japanese free jazz guitarist prior to this year, so PSFs fantastic reish of a little heard mid-70s album gets the nod. Also of note: a two volume live set and a key solo table-top guitar performance that were all released yet again in this calendar year. Because of his later adoption of said table-top method, some would peg him as a Japanese analogue to Keith Rowe. But that's only half the story. His 70s full-band workouts strike with the ferocity of then-contemporaries like Ray Russell and Sonny Sharrock, so if you dig on stuff like that (or more modern noise gristle-chewers), then say hello to your new best friend.
---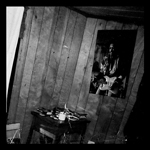 Harvey Milk - Special Wishes (Troubleman / Megablade)
AKA "Songs about Cars, Flags, and Moms." I don't know what I liked more this year – Milk re-igniting an engine to imbue some cough syrup metal with a noticeable swagger and swing, or the fried catfish at bassist Stephen Tanner's Williamsburg restaurant Pies 'n' Thighs. Too close to call.
---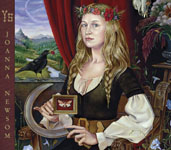 Joanna Newsom - Ys ( Drag City )
Biggest critical brain fart of the year: asking Ms. Newsom if the title of her album was simply the plural version of the Spanish conjunction (as in "multiple ands"). Dur. This record, with its brilliant cascades of polyphonic orchestral bliss and subtly detailed narratives, is a whole lot smarter than that.
---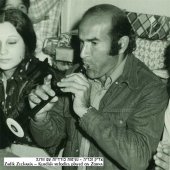 Zadik Zecharia - Kurdish Melodies on Zorna (Boll Weavil)
The zorna sounds like a cross between a trumpet and a solitary bagpipe, and Israel's Zecharia is indeed its master. A reissue of an old set of tunes, this disc reverberates with the horn's droning intensity, often matched by a martial percussive whump. It caught me off guard, and if you can find this limited edition disc, it'll do the same to you.
---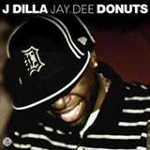 J Dilla - Donuts (Stone\'s Throw)
Maybe it's a bit disconcerting that one of the best hip hop records of the year is a glorified beat tape. Then again, this is Dilla – amazing in life and in death, and truly one for the ages.
---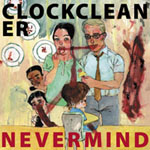 Clockcleaner - Nevermind (Reptillian)
Hey, Philadelphia did something good. Imagine my surprise. This is music that will inspire you to insult a much larger man until he pounds your scrawny head into the ground while you enjoy every second of it.
---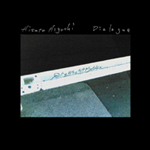 Hisato Higuchi - Dialogue (Family Vineyard)
Following up two wonderfully understated releases on his own Ghost Disc label, Hisato Higuchi's latest disc was a tense exploration of desperate blues and emaciated melodic tones. One of very few records that can truthfully be described as "haunting."
---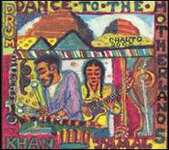 The Khan Jamal Creative Arts Ensemble - Drumdance to the Motherland (Eremite)
Absolutely mind-blowing reissue of a live set from this little-heard and less-documented 1970s Philly free jazz group. Adding layers of echo and reverb as an additional instrument, this set takes cosmic free jazz into dub dimensions for a truly compelling and thankfully rescued document.
---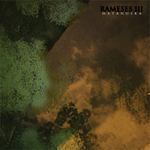 Rameses III - Matanuska (Music Fellowship)
Hello to Dusted contributor Spencer Grady. Your band is quite lovely. For those who don't know, think beautifully folk-inflected drone. It's really easy to make lazy stabs at doing this kind of stuff, but this trio hand crafts it well. Gorgeous all-around.
---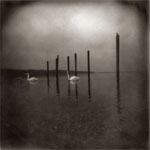 Om – Conference of the Birds (Holy Mountain)
While their debut was a nice refinement of Sleep's general aesthetic, here the duo plunge further into stripped down doom drone. Ferociously rhythmic and endlessly compelling, Om's records are only bested by their savage live sets.
---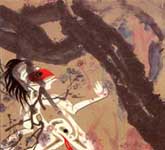 To Live and Shave in L.A. - Noon and Eternity (Menlo Park)
Many years on, Tom Smith still has a bizarre power as a vocalist. Surrounded by a band that boasts folks like Andrew WK, Thurston Moore, and a bunch of other luminaries, TLASILAs proved there was still vitality after the completely essential Wigmaker dropped a few years back.
---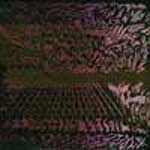 Vampire Can\'t - Key Cutter (Load)
Pretty much anything with Chris Corsano gets the seal of approval. Hearing him in a more rock-oriented context with Jessica Rylan adding her unique sounds was icing on a very grimy cake.
---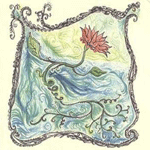 Charalambides - A Vintage Burden (Kranky)
I wasn't expecting this one at all. Back to a duo, the Carters worked on some serious songs for this release, and they were all the better for it. If you've never been able to find an inroad to this group's dense psych wanderings, then look here first.
---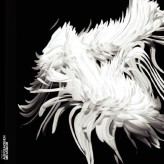 Aufgehoben - Messidor (Holy Mountain)
More wicked blasts of mudded up, in the red squalls from this shady British crew. This right here is "noise" with a dexterity and purpose that their so-called contemporaries will probably never muster.
---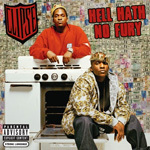 Clipse - Hell Hath No Fury (Star Trak)
Yeah. Sure. Why not? I always root for the underdogs. That track with Slim Thug is crazy tight, and the rest of the album ain't bad either. What these two understand is something most other musicians can't grasp – brevity is the soul of making a record that isn't turgid and overlong.
---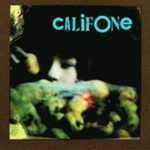 Califone – Roots and Crowns (Thrill Jockey)
Hey guys, thanks for making me love a Psychic TV song. Never thought that would happen. Anyway, another great album from a band that should be universally jocked for doing what heaps of imitators wish they could accomplish on a very, very good day.


By Michael Crumsho