Dusted Features

Nathan Hogan reflects on a handful of records from 2006 that kept him listening.



End of the Year: 2006 (Nathan Hogan)
This has been an unusual year for me. I spent a little more than half of it in Chicago, in close proximity to new releases, live shows, and a steady stream of information about new music. For the last few months, however, I've been living in Argentina with little more than a small trove of mp3s and the occasional file-sharing gift to keep me company.
As a result, I've decided to refrain from voting in any of the year-end critics polls that are out there––to do so would feel more disingenuous than usual. That said, one of the things I appreciate about Dusted is its antipathy to crowning records. So, even though I've missed a lot of what's out there this year, I don't feel too terribly bad about saying that I think that the following records all really wonderful, and worth anyone's time.
That this year's list will more closely resemble those of other Dusted writers is, I think, merely a testament to how much a randomly Pando'd album can mean to someone in a country where Shakira reigns. Onwards…
---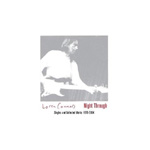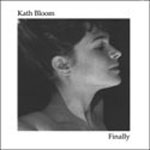 Loren Connors - Night Through (Family Vineyard)
Kath Bloom - Finally (Chapter)
I'm a great admirer of both of these artists, who've toiled in semi-obscurity––both together and separately––for more than two decades. I wrote about the Bloom anthology at some length this fall, so if you're interested you can click back through the archives. The Connors collection is more of a landmark––throughout the course of his career the experimental blues guitarist has churned out singles in editions small enough to rival the existent 78-rpm copies of their antecedents. But, the fact that both of these records were released within months of each other is worthy of much more celebration than I've personally observed.

Chapter Music, the Australian label behind Finally is promising to release at least three of the five original albums that Bloom and Connors cut in the early 1980s sometime next year. In some respect, both of these collections have whetted my appetite to hear more of that material, but I might not be finished processing Night Through for many months. So much of Connors music––from the gloriously compact ("I Love You Porgy") to the hauntingly attenuated ("Moon Gone Down")––is absolutely bottomless, and his songs have a way of evanescing almost as soon as you switch them off. That his music is a modern iteration of a pre-modern form seems strange to me, because it sounds like the primordial ooze that the great Blues singers crawled out of, not vice versa. If even just one time in the past month you paused to watch the clouds play with the moon, there's a good chance that Connors' guitar has got something to say to you.
---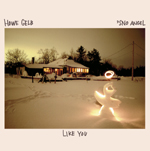 Howe Gelb - 'Sno Angel Like You (Thrill Jockey)
I reviewed the last three of the bigger Howe Gelb / Giant Sand / Band of Blacky Ranchette records for Dusted, so when this one arrived I decided to take a pass. I was running out of ways to say "it's no Chore of Enchantment." A couple of weeks later, I was walking to the record store with my tail between my legs. This is very easily the best thing Gelb's done since the aforementioned Chore, and that's enough to make it my favorite new record of the year. In addition to adding rafter-rattling backing vocals, the Voices of Praise gospel choir forces Gelb to reign-in his free-ranging ways, and the result is a surprisingly focused and often devastatingly beautiful little offering. Like many of the newer tracks, the retooled "Robes of Bible Black" is a lot of fun, but Gelb's operating on another level on the four Rainer Ptacek songs. For "The Farm" alone, Gelb should be preemptively forgiven for his next five solo piano records.
---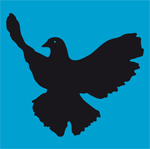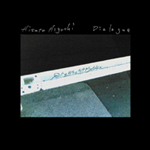 Ekkehard Ehlers - A Life Without Fear (Staubgold)
Hisato Higuchi - Dialogue (Family Vineyard)
I don't know how much these two records actually have to do with each other, except that they're both releases that would have slipped under my ever-so-faint radar without nods from Dusted's writers and editors.

An overly simple but effective way of admiring what Ehlers has accomplished with A Life Without Fear is to imagine just how terrible a sample-based electronic blues record from most other musicians seems likely to be. The beauty of A Life Without Fear is that it wholly refrains from doing what you expect––namely, stitching crackly samples of Skip James and Bukka White songs together like a winking mash-up. Instead, Ehlers works from within and without, raising musicological questions with the inclusion of elements like "Misorodzi" and the beautifully abstracted "Maria & Martha" while simultaneously blazing new trails towards what blues music manages viscerally.

Dialogue offers a very different interpretation of the blues––where Ehlers digs with a rusty shovel, the Japanese guitarist Higuchi softly sweeps sawdust and cotton lint from the floor. Painterly and impressionistic, Dialogue is reminiscent of the Connors' set mentioned above, except that it seems much more consciously balanced. Where Connors' muted tones crawl out into space, Higuchi's hang like smoke rings––perfectly formed shapes that are impossible to trap.
---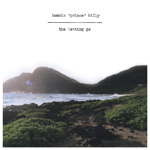 Bonnie 'Prince' Billy - The Letting Go (Drag City)
Will Oldham is so far removed from his perceived heyday that it wouldn't surprise me if this record slipped past quite a lot of people. If so, it would be unfortunate––"Love Comes to Me", "Strange Form of Life", and "Lay and Love" are up there with the very prettiest songs that Oldham's recorded under any of his monikers. Dawn McCarthy's otherworldly vocal harmonies are the keystone to this record's success, but Jim White's drumming and the way that producer Valgeir Sigurosson can make swelling strings sound feather-light are almost as crucial. Oldham's been beating a slow and crooked retreat from his Appalachian influences for a number of years now, but he seems to have discovered a new comfort zone. Redolent of moss-covered cottages, salty sea air, and quiet cobblestone streets, this is a subtle but profoundly evocative shift in direction.
---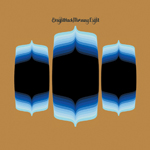 Brightblack Morning Light - Brightblack Morning Light (Matador)
Almost everyone concedes that cities have their sounds, and that although these sounds originate because of a confluence of factors, they eventually become as lasting as the downtown architecture. There's Chicago post-rock, NYC art-punk, D.C. hardcore, and on and on, yet no similar shorthand exists for nature. Whether artists make music that's expressive of deciduous glens, chaparral biomes, or northern boreal forests, it all gets dubbed freak-folk, and it's enough to know that its maker lives in a tent, in a cabin, or on a farm. Personally, I'm much less interested that the duo responsible for this record calls themselves "Nabob" and "Rabob", and that they moved from Alabama to the woods of Northern California, than I am in how their music sounds––in tune with a specific swatch of topography that doesn't have too many bards. To my ear, this vast and hypnotic music conjures scrubby sagebrush, painted deserts, and sheer rock hoodoos in the pink light of early morning. It's great.
---


Bob Dylan - Modern Times (Columbia)
I don't really care whether this is better than Love & Theft (it's not) or about the iPod ads or even about the lazy sluts stealing away Bob's brain. This record came out on the Tuesday when I happened to be setting out for a jag around the Northeast, and I listened to it back-and-forth about fifty times. Those were my two weeks of autumn––summer in my hotbox apartment in Chicago was brutal, and Buenos Aires will be my first experience with watching plastic Christmas trees melt in the sun. Maybe it could have been anything in the stereo of my borrowed car, but I don't know. The chorus of "Workingman's Blues #2", that lonely drum kick on "Nettie Moore", the porkchops and the pie… even if there are ten or more Dylan records better than it, Modern Times is still a keeper.

Thanks for reading and have a lovely 2007.


By Nathan Hogan