Dusted Features

Derek Taylor fills us in on his favorite jazz releases (and more) from 2006.



Left Foot Forward, Don't Look Back (Derek Taylor)
Another year in the can and this one was a doozy. So much great music passed between my ears in '06 that a paltry Year End Feature seems hardly adequate in detailing all the discoveries, at least if the desire is to keep this essay in the realm of readable length. Considering those circumstances, I've decided to break things down by label to begin with and finish off with a handful of artist and single release snapshots. The emphasis is almost entirely jazz-centric, probably not a surprise to those familiar with my work, but please believe it's more out of necessity than deliberate intent. At any rate, thanks for reading and here's wishing you and yours a safe and prosperous '07.
---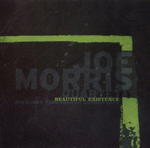 Clean Feed
Based in Lisbon, Portugal, Clean Feed has swiftly become a contender in the commercial ring of creative improvised music. Their expeditious release schedule continued unabated throughout 2006 and despite a switch to cardboard sleeve packaging that set ungrateful critics to complaining, the general quality of their catalog has yet to dip. Three discs in particular stood out from the pack. Technically a 2005 release, Joe Morris' Beautiful Existence doesn't deviate too far from his past efforts. Same familiar faces in the sideman slots; same preoccupation with complex melodic and rhythmic improvisations. But when the players bringing the project to life are of the caliber of Rob Brown, Luther Gray and Fully Celebrated Orchestra members Jim Hobbs and Timo Shanko odds of it being a memorable outing are in the bag. Otomo Yoshidide's Live in Lisbon was my purposefully late-to-the-party introduction to the Japanese guitarist's work. Adding Swedish reed abuser Mats Gustafsson to the band was an inspired choice and the augmented crew works like a more disciplined and balanced update of Last Exit, blasting away when need be, but also reeling things in through beautifully nuanced interplay. Dallas mariachi moonlighter Dennis Gonzalez solidified his Portuguese bonafides by teaming up with the Lisbon Improvisation Players on Spiritualized. Rising saxophonist Rodrigo Amado completes the frontline and the album carries pleasurable intimations of Don Cherry's Complete Communion without being the least bit derivative.
---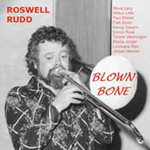 Emanem
Willisau Suites, bassist Kent Carter's Intersections continued with the winning configuration of string trio as conductor for his chamber compositions bridging classical and free improv strains. On the reissue side, Roswell Rudd's Blown Bone brought back into circulation of the trombonist's most entertainingly eclectic records, one that combines the diverse talents of Steve Lacy, Dixieland clarinetist Kenny Davern, bluesman Louisiana Red and a host of others into an instantly listenable brew. I'm still digesting the December-released massive three-disc set by ISKRA 1903, a trio comprised of trombonist Paul Rutherford, bassist Barry Guy and violinist Philip Wachsmann each doubling on electronics, and the selections from six concerts contained therein. Had I had more time to spend with it, it likely would've made my list as well.
---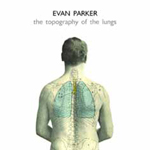 Psi
Sister label to Emanem, Evan Parker's Psi imprint showcased even more momentous string of releases than its sibling, starting with the ardently anticipated reissue of Topography of the Lungs. New controversy over leadership rights was incidental in the shadow of music that combines the youthful brio of Parker, guitarist Derek Bailey and drummer Han Bennink as an influential catalyst for what was to follow in British improv. Only a rung or two down on the ladder of influence, the reissue of Spontaneous Music Ensemble's Biosystem nearly doubled the playing time of original LP. The chamberish string-heavy group was one of erstwhile leader John Stevens' most abrasive ventures, but a strange beauty regular arises in their friction-laden interplay. A trio of other releases explored several current sides of Evan Parker's still evolving and expanding musical personality. Crossing the River places his labyrinthine saxophone lines in the context of improvising chamber combinations. Free Zone Appleby 2005 offers a decidedly more free jazz-oriented take on the annual English conclave named in its title including a terrific tenor tandem piece with Gerd Dudek. The December-released Winterreise gathers stellar material from two tours by the longstanding Schlippenbach Trio and stands confidently on par with their excellent past releases.
---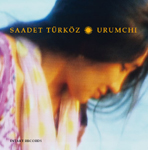 Intakt
Patrik Landolt's Intakt imprint has quietly become one of my favorite European conduits for music. As with most labels, Intakt lavishes attention on a select few regulars in its roster. Swiss pianist Irene Schweizer, for example, has released the majority of her recordings under the mantle. Alexander von Schlippenbach is another whom has benefited for Landolt's stewardship and last year his Monk's Casino set was standout. This year his project of note is Twelve Tone Tales, a stunning solo piano recital that straddles two volumes in the tradition of past dyadic offerings by Anthony Braxton, Lucas Niggli and Eugene Chadbourne. Schlippenbach's Monkian interests again come to fore in the intimacy of the gorgeous fidelity, but it's the ingenuity of his own designs the truly stands out. For sterling proof of Landolt's willingness to go outside the fold, look no further than Trio 3's Time Being and Saadet Türköz's Urumchi. The former presents a winsome date by American free jazz veterans Oliver Lake, Reggie Workman and Andrew Cyrille while the latter documents the work of an exceptional Kazakhstani singer in interpreting the traditional songs of her country.
---


Gambit
European "gray market" labels continued to flourish in 2006, tempting the ethics of States-bound jazz fans with a slew of counterfeit releases. I've tried stoically to avoid such seductions but two releases on the Spanish Gambit label proved to difficult to resist. Lee Konitz's Very Cool/Tranquility collects two of the venerable saxophonist's l957 sessions for Verve that have yet to receive release domestically on disc. The first teams him with a trio of Tristanoites and Monk drummer Shadow Wilson for a stroll through an evergreen garden of standards. On the second, Konitz's arid alto fronts a rhythm team that includes guitarist Billy Bauer, bassist Henry Grimes and drummer Dave Bailey. Jim Hall's Complete Jazz Guitar returns the guitarist's debut as a leader to print in unexpurgated form along with several bonus tracks with members of the Modern Jazz Quartet. Sourced from a pre-edit LP, the fidelity is a shade crackly, but his trio interplay with pianist Carl Perkins and bassist Red Mitchell is worth the price of any lingering ethical pangs from procurement.
---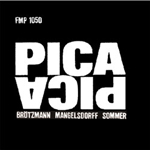 Atavistic
John Corbett's curatorial instincts instigated another strong round of archival and reissue finds through Atavistic's Unheard Music Series. Some fifty-odd releases on and the project shows little sign of slowing down. This year, two titles in particular stood out to my ears. Peter Brötzmann's Pica Pica visits the German reed splitter in the company of trombonist Albert Mangelsdorff and drummer Günter "Baby" Sommer at the JazzFest Unna in 1982. There are no sidemen on this date and Brötzmann's colleagues confront him as equals, bringing out his more melodic and measured side and turning in a performance that has quickly risen to the ranking of one of my favorites in the Brötzmann's cyclopean discography. Steve Lacy's Esteem is the explosive first entry in a project designed to disseminate selections from the deceased saxophonist's vast tape archive. Despite the bootleg quality sound, it's an inspired first choice, documenting nearly 80-minutes from a Parisian gig in 1975, and features regular Lacy confrere Steve Potts plying some of his finest paroxysms on record.
---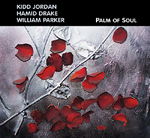 AUM Fidelity
Stephen Joerg, proprietor of AUM Fidelity, deserves props for not only surviving, but also thriving in the fickle business that surrounds creative improvised music. One of the pioneers in bringing the work of doyens like William Parker and David S. Ware to the world stage in the early 90s, he's still going strong with a release schedule that continues to diversify in content. Kidd Jordan's Palm of Soul planted the fire breathing Crescent City saxophonist in familiar surroundings with somewhat unfamiliar results. The nuances and details brought out in Jordan's meditative playing silenced those myopic skeptics fond of accusing him of one-trick ponyisms and yielded one of the most cohesive albums of his career. Former Lounge Lizard and Jazz Passenger Roy Nathanson also bucked expectations with Sotto Voce, puréeing Tin Pan Alley, slapstick, hipster poetry, jazz chops, Judaism and human beat-boxing into a blend both highly entertaining and thought-provoking in its seeming disparity of ingredients.
---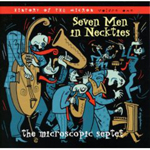 Cuneiform
The Cuneiform label has established a reliable track record in releasing work by artists in specific areas of expertise that include the English Canterbury and South African expatriate jazz scenes. A sextet featuring luminaries like Louis Moholo, Mongezi Feza and Mike Osborne, Harry Miller's Ipisingo is just the sort of ensemble to fall under their umbrella. Culled from a Radio Bremen air shot, the four track set captured on Which Way Now clocks at a sprawling 75 minutes. The music is loose and circuitous in spots, but still eminently listenable in its rolling effervescent grooves. Cuneiform mined an unexpected source with its two-volume History of the Micros, beaming long overdue light on the recorded work of The Microscopic Septet, one of the Downtown NYC scene's most influential and celebrated bands. The pair of double-disc sets collects all four of the Micros commercially released albums along with a generous sprinkling of demos and outtakes that encompasses several versions of their seminal Fresh Air anthem. No coincidence that the release coincided with a couple of packed reunion gigs in their old Big Apple stomping grounds.
---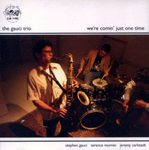 Stephen Gauci & Seth Meicht
Each year, the North Country family of labels that includes CIMP and Cadence Jazz Records champions a new saxophone star. Last year it was James Finn, who now sadly seems to have curtailed his recording efforts. This year there are two: Stephen Gauci and Seth Meicht. Both men express ample charms and passion on their handful of releases for the labels. Gauci's tone and attack are chameleonic, shifting from a Warne Marsh complexity and dryness to a more acerbic sound that recalls Joe Henderson. Meicht reflects the influence of mentor Odean Pope and his experience as a member of the Pope's Saxophone Choir, merging strong technique with a splendid sense of space and timing. Good starting points for each are Gauci's We're Coming Just One Time (Cadence Jazz) and Meicht's self-titled trio release, also on Cadence Jazz.
---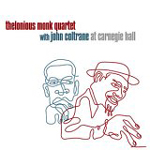 John Coltrane
John Coltrane's iconographic presence in jazz remained secure through two releases, one momentous, the other opportune. The results of a lucky find at the Library of Congress, Thelonious Monk Quartet with John Coltrane at Carnegie Hall brought to light a Rosetta stone for followers of the two headliners. Recorded in near-studio quality sound, the nine-song program offered an extended and unprecedented glimpse into the live workings of one the legendary jazz ensembles and largely lived up to the grand expectations placed on it by the historically significance. Despite being saddled with a dubious title, Concord's Fearless Leader box successfully launched a trilogy designed to replace the now out-of-print and aged predecessor collecting Coltrane's complete Prestige recordings. Freshly scrubbed in 24-bit sound, outfitted with a booklet that includes new essays along with complete reprints of original album liners, and priced to sell, it's a perfect package for both newcomers and old hands desiring to upgrade. Two forthcoming volumes will focus on Trane's sideman and co-leader sessions for Prestige, respectively.
---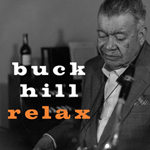 Buck Hill – Relax (Severn)
At nearly 80 years of age, saxophonist Buck Hill has borne witness to most of the modern sea changes in jazz. As a lifelong resident of D.C., he has largely participated in them from the sidelines. His chosen place on the periphery hasn't been all that kind in terms of recognition or recording. Relax, his first date on a label with international distribution in nearly 15 years, seeks once again to get the word out on a talent that even by conservative estimates could be considered a national treasure. An added draw is the backing of a top-flight organ trio, a first in Hill's disproportionately small discography.
---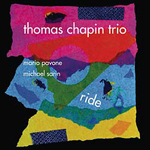 Thomas Chapin – Ride (Playscape)
As with many musicians who seemingly depart before their time, saxophonist Thomas Chapin left behind a finite, but startlingly bright body of work. Alive, the title of a posthumous box set collecting his Knitting Factory catalog, conveyed the perception that even in death his creative flame remained alight. Ride continues the sentiment. In the exuberant company of regular colleagues Mario Pavone and Michael Sarin, Chapin burns through a program of originals and a surprising encore cover of the Beatles' "Ticket to Ride". The results are some his most viscerally satisfying playing on record and a rousing reminder that the legacy lives on.
---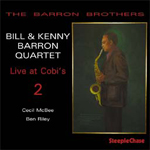 Bill Barron – Live at Cobi's, Vol. 2 (Steeplechase)
Speaking and writing about jazz as a marginalized music is nothing new. In fact, many of its listeners take a certain perverse pride in being privy to sounds largely outside the bounds of popular discourse. As such, signifiers like "unsung" and "criminally under-recognized" are attached to musicians on a regular basis. These tags certainly fit in the case of saxophonist Bill Barron who presaged some of Coltrane's innovations with his own in the 1950s, but never seemed to catch a lasting break when it came to prestige and recording contracts. Live at Cobi's, Vol. 2 comes from a tape trove Barron bequeathed to his widow and lets listeners in on what they might have been missing. There's over an hour of some of his strongest improvising in the company of a crack rhythm team that includes brother Kenny on keys, bassist Cecil McBee, and Monk alum Ben Riley on drums.
---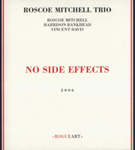 Roscoe Mitchell – No Side Effects (RogueArt)
The Art Ensemble linchpin and stalwart Wisconsin resident has put out a few clunkers over the past few years, but this double disc follow-up to last year's Turn certainly isn't among them. Tailored to trio interpretations, the sprawling program of original compositions on No Side Effects places daunting emphasis on his cache of reeds and winds in settings that range from full-bore blowouts to classically colored meditations. Harrison Bankhead's presence in the bass chair pushes the date a few pegs higher and his massive technique is on pervasive display. Rounding out the trio, drummer Vincent Davis is further proof that Mitchell's Chicago ties still run deep.
---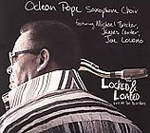 Odean Pope Saxophone Choir – Locked & Loaded (High Note)
Decades on, Pope still doggedly represents the top echelon of Philly jazz royalty. His orchestral sized Saxophone Choir has weathered all manner of expected financial travails and managed to survive. Truth in advertising, Locked & Loaded adds some high profile heavyweights to the roster including Michael Brecker, Joe Lovano and James Carter, each of whom receives the requisite solo features. What really truly stands out though is the synchronicity of the core ensemble and the palpable excitement in Pope's writing in front of an audience.
---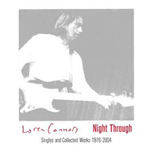 Loren Conners – Night Through (Family Vineyard)
If you're like me and had been living under a rock in regards to the music of Loren Conners, Night Through, a copious three-disc collection of his singles, is a must have. I never got around to writing a formal review of the set, something I deeply regret, but the music has been a regular part of my listening rotation since it materialized in my mailbox. Conners' lonesome and fluid aesthetic brings to mind a diversity of referents, from Neil Young and John Lee Hooker to Sandy Bull and John Fahey, but his style of shell-shocked blues-heavy improvisation is at its center all his own. The fine folks at Family Vineyard deserve high fives all around for putting this one together.
---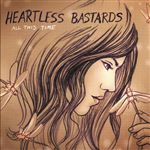 Heartless Bastards – All This Time
Here's a band I've gone from hot to lukewarm on since first hearing back in '04. Their second Fat Possum album All This Time is the sort of disc I ultimately dread as a so-called critic, the kind that takes dozens of spins to sink its hooks in and win over the senses and sensibilities. Sadly, I reviewed it with only half as many under my belt and consequently criticized it for not living up to the raw energy of the Bastard's previous platter or their live shows. With hindsight, I still see it as a different animal than Stairs and Elevators, but one endowed with an endearing set of strengths that suggest a trio with creative longevity on its collective mind.




By Derek Taylor