Dusted Features

Greg Ferguson comes up with his 20 favorite dance tracks of 2006.



Waxing Poetic (Greg Ferguson)
Dance music continued its slow mutations in 2006 as its multitude of scenes fragmented in some places and coalesced in others. Among other developments, minimal house and techno continued to rule Berlin even as some of it became actually pretty maximal. Seemingly against the odds, dubstep blew up after several years of being considered grime's even smaller sibling. Cosmic disco returned with a vengeance, and a new electro/rock synthesis appeared from the Ed Banger and Kitsune labels. Sadly, the long-running imprint Output shut down, but other iconoclasts like the DFA and Carl Craig kept doing their myriad things. And apparently something with the dubious name 'funky house' took over pirate radio in London, but I haven't heard any of that so I can't pass comment. While there wasn't one world-beating genre, there was still plenty of hot music from many thriving scenes. Here's a listing of 20 of the year's best releases.
---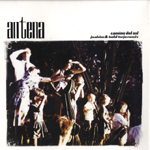 Antena - "Camino Del Sol (Joakim Remix)" [Permanent Vacation]
Coincidentally my number one track is also first on the list alphabetically. For those not in the know, Antena was a French electro-samba group which released one brilliant LP in 1982. Following the recent reissue of the album (also called Camino Del Sol, seek it out), the title track gets this 12" of remixes. The Todd Terje remix on the B-side is nice but the real action is on the A-side, where Joakim sends the original off into deep space with chiming bells and regal synths.
---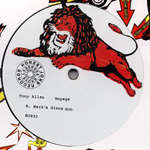 Tony Allen - Moyege" (Mark's Disco Dub) [Honest Jon's]
Another musical hero updated. This track from the legendary Afrobeat drummer's new album gets a re-rub from Mark Ernestus, one half of dub techno pioneers Basic Channel. Understated and effortlessly groovy.
---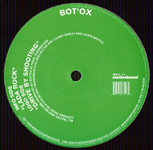 Bot'Ox - "Drive By Shooting" [Marketing]
Some retro synth action here: "Drive By Shooting" is an 85-bpm Chris and Cosey-styled excursion while on the other side "Lada Rock" kicks up the tempo for a dancefloor number that's still a headfuck. Botox's other 2006 release "Hummer Party" is also the business.
---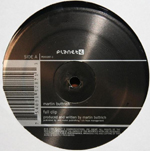 Martin Buttrich - "Full Clip" [Planet E]
"Full Clip" is a killer, featuring immaculate Detroit-styled production, dense percussion and huge climaxes. Hearing this on a loud soundsystem is a joy. One of the best on this list.
---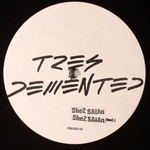 Carl Craig - "Shez Satan" [Planet E]
This is something of a left turn for Carl Craig: a banging, no-nonsense electro track with over the top misogynistic lyrics. The song warns of a nightmare girlfriend who will deceive the listener, steal his car and skip out for Texas: "You think the girl is dead / Cops charge you with her death / But she's alive and getting high on loads of coke and meth! / She's Satan!" Exactly how tongue in cheek it is hard to determine.
---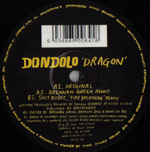 Dondolo -"Dragon" (Shit Robot 'Fire Breathing' Remix) [Tiny Sticks]
This is a great 12" all around, with the post-punk styled original matched with Brennan Green's dubby disco remix on the A-side and Shit Robot's storming remix on the B-side, built out of little more than a four/four kick, a few bleeps and a monster bassline.
---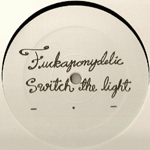 Fuckaponydelic - "Switch The Light" [ineedsuperfreak.fr/Cocoon]
2006 was a big year for Fuckpony, which is a Berlin duo updating the classic Chicago house sound for the the 21st century. In addition to several great records for Get Physical they also released this gem under an alternate name. Both sides of the record affect a dark and sleazy vibe, but the playfulness of the production and the goofiness of the lyrics (example: "I will lick your funky emotions") keep it lighthearted.
---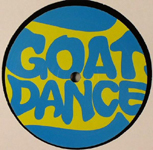 Goat Dance - "Sizzle" [Bear Entertainment]
Dorky electronic disco from Dean Meredith, part of the long-running production outfit Chicken Lips. Like Kraftwerk, this track is so stiff it's funky.
---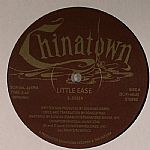 Brennan Green - "A Little Ease" [Chinatown]
Laid back cosmic disco with lyrics sung in Cantonese. The A-side has Brennan Green's lovely version while the B-side has an even better alternate production from the currently unstoppable duo of Lindstrøm and Prins Thomas.
---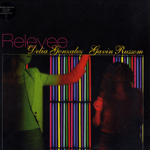 Delia Gonzalez & Gavin Russom - "Relevee" (Carl Craig Remix) [DFA]
Carl Craig has had one great remix after another the last couple of years, and this was surely the biggest, in which he turns the abstracted original into a dancefloor monster while retaining the oceanic Krautrock vibe. The DFA remix included on this release is a keeper as well.
---


Hansepferd - "BismarkE" [Pudel]
Wow, this could be the Ramones on Ecstasy: hard, efficient music and lyrics so dumb they're brilliant. Except here the music is minimal house circa 2006 and the lyrics are about secret Nazi raves held in a bunker hidden beneath a monument to the Iron Chancellor. Words don't do justice to this track's bizarre genius.
---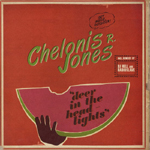 Chelonis R. Jones - "Deer In The Headlights" (Radio Slave Remix) [Get Physical]
This is a real pressure cooker, with a submerged but insistent bassline, clicking percussion, rising synths and Chelonis ominously repeating, "Deer in the headlights / Deer in the heeeaadliiights" … the tension builds intolerably until the strobe flashes and the DJ slams in the next track.
---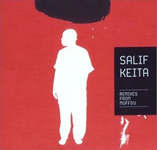 Salif Keita - "Yamore" (Luciano Remix) [Cadenza]
Luciano is one of minimal techno's most dependable producers and here he's crafted a stunner, with snatches of vocal and Keita's desolate guitar laid over some tough drum programming. Another of my very favorites.
---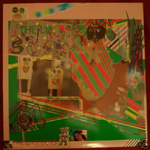 Lift Boys: no title [no label]
An odd one here: this record has no track names and no label information, just the name 'Lift Boys' in various spellings throughout the artwork. This was produced by eYe from the Boredoms, who has worked in dance music before under his pseudonym DJ Pica Pica Pica. The track I'm talking about here is the first one on the side with the green and orange label. It's a downright giddy house tune with a triumphant synth line, exuberant percussion and a totally unabashed sense of fun. Unbelievable.
---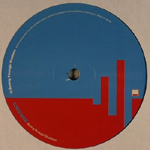 Loco Dice - "Seeing Through Shadows" [M_nus]
This is some deep minimal techno, with a long, shuffling build-up before a heavy bassline kicks in to bring it all together in its final few minutes. As they say in the stock descriptions from Hardwax, Berlin's famous techno record store: "KILLER!"
---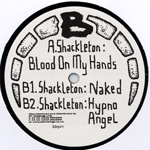 Shackleton - "Blood On My Hands" [Skull Disco]
Token dubstep pick alert. This is one of only a handful of tracks from the genre I know by name, but trust me: it's a real corker, with heavy, heavy sub-bass and a deep sense of dread.
---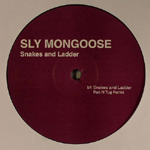 Sly Mongoose - "Snakes And Ladder" (Rub N Tug Remix) [Mule]
A real unreconstructed and unapologetic piece of disco here. It's wonderfully executed, however, with nice echo on the hopeful-sounding piano and plenty of strut in the bassline.
---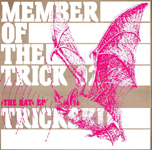 Trickski - "At Les" [Sonar Kollektiv]
Trickski are the German house trio responsible for last year's awesome "Sweat" and here they've produced an entirely new version of Carl Craig's classic track. Trickski beefs up the drums and adds a slurred second synth line for a more jacking, drugged out production which is completely the equal of the original.
---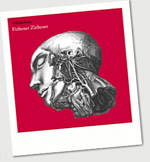 Ricardo Villalobos - "Fizheuer Zieheuer" [Playhouse]
Techno tracks have been getting longer and longer, but this one takes that trend to the point of absurdity, using up both sides of the vinyl and clocking in at thirty-five minutes total. It's also got a horn part which has frequently been compared to a drunk Balkan brass band. So "Fizheuer Zieheuer" might seem like an unlikely instant classic – but that's what it is. One of the key releases of the year.
---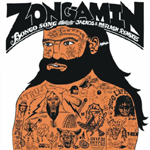 Zongamin - "The Bongo Song" [Ed Banger]
And one from last year sneaks in at the end of the list. This Nov. 2006 release from Japan's king of weirdo disco is simply awesome. Yes, there are bongos, but what really makes this track is its driving bassline, which destroyed the dancefloor every time I heard it out. Word was this 12" was supposed to precede a new full-length, and while no album appeared, "The Bongo Song" seemed like more than enough on its own.

By Greg Ferguson