Dusted Features

Scott McKeating rounds up his 2006 by looking forward to 2007.



Year Zero (Scott McKeating)
My first child is going to be born in April 2007, so the second half of this year has been one of realizations and total revelations. Space needs to be made and cash needs to be saved; music is tumbling down the list of priorities. It won't be a case of cutting back on a few blind purchases, more a case of not buying anymore records and having to take a different look at the way I listen to and seek out music.
The main reason why I'm clearing out so much of my collection? It's those interviews where musicians talk about their parent's record collection. Almost a third of my CDs have recently ended up at the second hand stores. I'm hardly likely to impress my son or daughter with Scott Weiland and Cypress Hill remix EPs that I haven't listened to for about a decade. My sieving criteria seems utterly bizarre to other people. Siamese Dream was flung out because despite the killer riffs, Corgan is a self-pitying whiney fuck with an appalling voice. I'm of the opinion that my children will enjoy music more if they're played Albert Ayler, Wolf Eyes and Graveyards while they develop. Am I a total snob with my head up my arse? It's possible.
---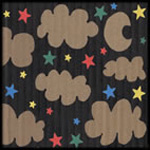 The Matinee Orchestra – The Matinee Orchestra(Arable)
The sweetest record of the year, and already designated to be a staple of future lullaby material for my first born. The massive selection of delicate and melodic instrumentation weave their way through both perfect pop and open-ended field recordings alike. Andrew Hodson (the man behind the Matinee curtain) should've got a medal and keys to the city for this one.
---



Taurpis Tula / Spykes - Morden Towerings (American Tapes)
The Spykes disc might be John Olson's best work yet under that alias, but it's the Taurpis Tula effort that keeps coming back to me. A live recording from a show at Newcastle upon Tyne's legendary Morden Tower (that I attended), this is all lightning flecked smoke and electric energy. I've never been a big fan of live LPs, they've never seemed olive up to the real thing, but this is almost like being there again.
---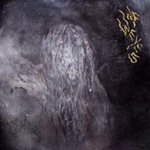 Wolf Eyes - Human Animal (Sub Pop)
Human Animal is a snorting tusked pig of an LP that secured the trio's place as more than just purveyors of limited-edition dudenoise. These 10 tracks transcended the confines of the genre while adding a relatively hi-fidelity sheen to their usual warped CD-R and cassette countenance. This was an experience in the same league as sitting inside a soaking wet punch-bag.
---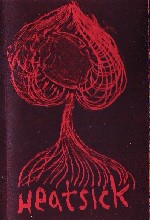 Heatsick – Total Afternoon Sundae (Alcoholic Narcolepsy)
Steve Warwick's Heatsick alias has seen him move from constant feedback scuff to something resembling the kind of hidden beauty that Kevin Shields seemed to have access to. There's absolutely no question that this was my favourite cassette of the year, in a year when the format really came back from the dead; layered simplicity never seemed so wonderfully on point.
---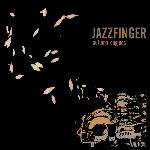 Jazzfinger - Autumn Engines (Rebis)
Consistently interesting, involving and entertaining to the point of incredulity, this duo specialize in capturing the no-man's land between improvisation and composition. Their close-up mic work makes the listener feel like an ant crawling through skyscraper ruins, while their shortwave radio work is too beautiful to be mere accidents. As worlds collapse, flowers pollinate and seas rage, Jazzfinger are becoming a constant.
---



V/A - Aryan Asshole Records Compilation vol. 1 (Aryan Asshole)
Bringing together all this nascent label's extraordinarily hard-to-afford / hard-to-find lathe cuts, this is a definitive example of what's going on now in the American underground. From sick curdled shakes to unspooling mechanical rot this is the sound of the underground fighting its way to daylight through six feet of dirt.

By Scott McKeating