Dusted Features

Bernardo Rondeau selects his favorite sounds from phantom interiors.



Inland Empires (Bernardo Rondeau)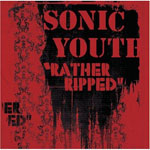 10. Sonic Youth - Rather Ripped (Geffen)
A clear broth of clanging, trembling riffs as luminous as they are memorable. Air guitar, indeed.
---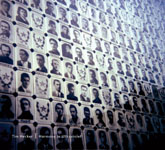 9, Tim Hecker - Harmony in Ultraviolet (Kranky)
The whitecapped tip of this year's yield of submarine fuzz (footnote 1), Tim Hecker's sixth album gusts with whirling scuzz so strong it stops just short of blowing off speaker covers and gummy distortion sludge thick and sticky enough to seem sluiced up from Sunn 0)))'s melted amplifiers.
---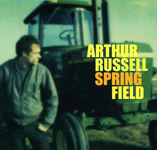 8. Arthur Russell - Springfield (Audika)
Since he never released these tracks in his lifetime, Springfield more or less counts as new Arthur Russell and it clangs, twitches and slides like the best of them.
---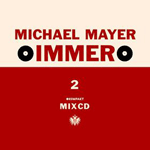 7. V/A - Immer 2 (Kompakt)
Though not the most mysterious of this year's dance mixes (footnote 3), the Michael Mayer-helmed sequel to his epochal Immer is a triumphantly diversified assemblage of ecstatic exploration.
---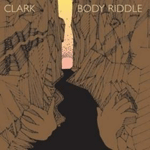 6. Clark - Body Riddle (Warp)
Not a throwback to the prime of IDM's short life, Chris Clark's third album channels that era's squirrelly cornucopia of stuttering recombinant beats, glutinous bounce, steely shimmer and sine-wave melancholy.
---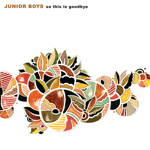 5. Junior Boys - So This is Goodbye (Domino)
Dropping the hiccuping beats and scattered glitches for a suave glide and twinkling throb, Junior Boys proffered the year's best pop album. All undulating lines of crisp rhythm and shivering electricity.
---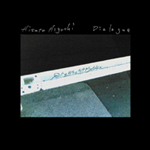 4. Hisato Higuchi - Dialogue (Family Vineyard)
A ghost of an album: faint and flickering but an intensely felt presence.
---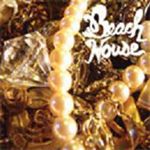 3. Beach House - Beach House (Carpark)
The year's most splendid debut. A near song-cycle in a snowglobe microcosmos.
---


2. The Knife - Silent Shout (Mute)
The spectacle. Yielding thrilling singles (see below) and a stunning live show that was essentially its conversion into a visuals-enhanced, blaring jukebox, Silent Shout is an addictive blend of grotesque menace and oneiric chill propelled by lumpy bass lines, laser-flecked synth plumage and cold arpeggio scrawls.
---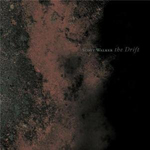 1. Scott Walker - The Drift (4AD)
The elephant in the room (or rather its cold corpse). Scratch that, the dark, tell-tale heart rattling the planks. Regardless, the first Scott Walker album in a decade traverses a sparingly-sketched mentalscape of desolation. Set against the carnival carnage and doom theatrics of Silent Shout, the slapped pork skin, reams of orchestral blur, and fly-buzzing rubble finale of The Drift is the true horrorshow. A monument to our ruined age.
---
(Footnote 1)
The singeing flurries of hot hiss from Belong's October Language (Carpark), the drone clusters found in Mountain's Sewn (Apestaarje) all tangled up in acoustic guitar, Jan Jelinek's densely dusty Tierbeobachtungen (Scape), the lingering fizz of labelmante Chris Herbert's Mezzotint (Kranky) and, a late entry, Thomas Brinkmann's interlocking currents of crackling vinyl on Klick Revolution (Max Ernst)
(Footnote 2)
Other notable BPM-shaped collages of pulsing sound include Rub 'N' Tug's blaringly shambolic disco-roasting Campire (Eskimo), its clean-pressed , doppelgänger Danse, Gravite Zero (Faith) from Kaos & Sal P., and Luciano's bitmap flowchart of nano-bump Sci.Fi.Hi.Fi. Volume 2 (Soma).
---
Reissues
Broadcast's The Future Crayon (Warp), a vibrant, prolonged flashback to a worn dream of lost splendor, may be the year's finest reissue even though it reaches back no further than a decade. Other archival treats include the reintroduction of Ike Yard - gray expanses cracking with brittle treble bursts, rampant oscillations and clusters of drumkit color - thanks to 1980-82 Collected (Acute), documents of Sandy Bull's hypnagogic fretwork tremulously electric on Still Valentine's Day 1969 (Water), more Arthur Russell though far from drum-machines and devoid of his disarmingly awkward voice in First Thought, Best Thought(Audika) and its modal majesty of radiant strings melting into brass glows, a hazy tonescape of field recordings, and a suite of ten mini-symphonies with rock instrumentation that suggests some lost Brian Wilson sessions amidst the Smile daze with bearded boho Moondog whose own miniature kingdom of syncopated color is ably traced in The Viking of Sixth Avenue (Honest Jon's).
---
Tracks
1. The Knife - "Silent Shout"
All the icy chug and frozen activity of the album in miniature.
2. Ricardo Villalobos - "Fizheuer Zieheur"
A massive, seesawing design of interlocked figures.
3. The Field - "Over The Ice"
Breathless entrancement.
4. Burial - "Distant Lights"
The faded spectre of dubstep.
5. Grizzly Bear - "Knife"
A spectral doo-wop silhouette colored by swells of shifting voices that crest in a horn-lined burst before receding into trebly piano drizzle, dispersed drum distortions and a buzzing hint of feedback
6. Tensnake - "Around the House"
Punctuated by steely cockbacks, "Around the House" popped out of DJ T's fine Body Language, Vol. 2 (Get Physical) with its tense, jerky writhe.
7. The Rice Twins - "For Penny and Alexis"
Wistful pop etherea
8. Hot Chip - "Colours (DFA Remix)"
Casiotone bric-a-brac transformed into a percolating, Enossified bliss-out.
9. The Concretes - "On the Radio"
Lush and lovely, "On the Radio" maintains the rush of past Concretes fizzy gems but recast with a pristine splendor: from piano, voice and glockenspiel it blossoms to a swooning symphony of brass plumes, woodwind trails and a casual choir.
10. Delia Gonzalez & Gavin Russon - "Relevee (Carl Craig Remix)"
A slither through speluncular acoustics.

By Bernardo Rondeau