Dusted Features

Dusted's staff take a look at some of their favorite records to come out in 2007. These picks are in no particular order.



Dusted Mid-Year Roundup 2007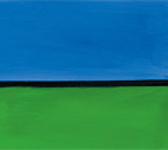 Keith Rowe
The Room
(ErstSolo)
About once every decade, Keith Rowe drops a solo record. It seems funny now to think of Rowe as a guitarist, since he is so doggedly determined to find his way around and beyond the conventions of instrumentalism. Listening to this new release – the first on Erstwhile's ErstSolo imprint – you can't help but be awestruck yet again at the way in which Rowe reinvents himself. You could say that it's about gear, I guess (and Rowe here plays his "cubist guitar," along with computer, electronics, and a battery of all-sorts) but it has far more to do with a very well considered aesthetic. On The Room, you can hear echoes of older stages of Rowe improvisations - the fulsome laminated drones, the sound captures from different environments, the relentless manipulation of sound source - but they're housed in the kind of sparse, almost abject expression that we've heard in Rowe's recent collaborative recordings, from Weather Sky to Between to Cloud. To my ears, there may be no one alive who can thrill, provoke, vex and dumbfound quite like Rowe. This rich document, which I'm still digesting, is proof of that. Get it, and then go get everything else.
-Jason Bivins
---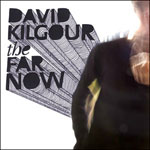 David Kilgour
The Far Now
(Merge)

Arriving with no fanfare in the dead of winter, this understated album at first seemed to lack a dramatic pop climax; there was nothing like Feather in the Engine's "Today Is Gonna Be Mine" to grab you by the shoulders. Yet listen after listen, its subtle, shimmery melodies have asserted their grace. Kilgour recorded The Far Now at home in New Zealand, with longtime collaborators the Heavy Eights, and the whole thing feels so comfortable, so utterly casual, that it may well slip by you the first time or two. Give them time, though, and cuts like "Wave of Love" and "Under Cloud" start to seem like glimpses of guitar-strummed utopia. The album is excellent all through, but the best cut is the last one, the long instrumental "Out of the Moment." Here Kilgour and his band spin out slow-spiraling ribbons of psyche-glazed county, reverb'd guitars playing tag with sweet meanderings of cello. It last seven minutes, but you wish it could go on forever.

-Jennifer Kelly
---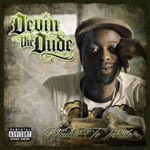 Devin the Dude
Waiting to Inhale
(Rap-a-Lot)

Much as his one-time mentor Scarface dramatized his own scrapes with manic depression without ever getting nerdy about it, Devin the Dude creates painfully complex loser comedies from stoner detachment and giggling self-deprecation and never cops to self-pity. His schemes always backfire, and he's ultimately cool with it. He's an antihero built to persevere. Inhale's glossy production keeps the pathos in perspective – it's not built on out-and-out bangers, but it's uncommonly cohesive. And it's the darkest, smartest, most entertainingly misinterpreted hip hop record of the year, and a solid antidote to every stereotype about Southern rap.

My pick-track nomination: "Almighty Dollar"

-Emerson Dameron
---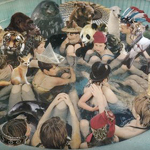 Panda Bear
Person Pitch
(Paw Tracks)

Sure, the Animal Collective is great. But who really expected this? Breaking from that group's child-like sense of psychedelic wonder and ramshackle lysergic bliss (as well as his own solo catalogue), founding member Panda Bear's (Noah Lennox) third full-length Person Pitch became the unexpected pop high-water mark of 2007's first half. Built out of dozens of hiccupping samples that were then tweaked, stretched and doused in reverb until they hung just out of perception's reach, Lennox crafted a stunning song cycle that dealt as much in trace echoes of sunny vintage pop harmonies, faint rhythms of Tropicalia's pulse, and even minimal techno's incessant throb as it did any template the Animal Collective established. But more than experimenting with found sound and scads of recorded ghosts just for the sake of it, Person Pitch succeeded on the strength of Lennox's pure attention to songcraft. Granted, the clipped shouts of "Comfy In Nautica" and the polyrhythmic bump of "Good Girl/Carrots" may sound like strange building blocks, but in Lennox's hands they make perfect sense as moments of simple joy, captured and endlessly looped. On the album's insert he name checks everyone from Basic Channel and the Zombies to Jay Dee and Phil Collins. More than just simple fanboy earnestness, his list tells a sly tale. Assembled from the perspective of an obvious music fanatic, Lennox manages to weave all of these sources together into one seamless piece, transitioning his own voice from the wisps and refrains of countless others.

-Michael Crumsho
---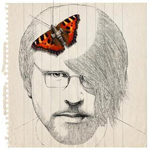 Robert Babicz
A Cheerful Temper
(Systematic)

So uniform in its minimalism, much of today's leftfield techno offers little other than slate-grey cloud cover or sub-aquatic luminescence. Enter Robert Babicz, fog lights ablaze! A perennial fellow traveler from acid house to Mille Plateaux and Kompakt, Babicz's latest churns through 10 tracks with a nearly Isolée-ish command of diversity (even chiming guitars surface on closer "Flower of Life," perhaps an odd bid for cinematic commissions that weds the moody fretwork of Alex Guria with ticks and wriggles from Babicz's modulators). Switching from magnesium-striped blackness ("Liquid Titan," perhaps a better title for this most masterfully fluid album) to cruise-control aerodynamics ("Neoreplicator") to crunched-aluminum clatter ("Warsaw"), Babicz is consistently efficient in his rhythms and texturally dazzling.

-Bernardo Rondeau
---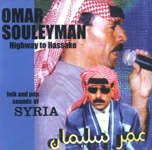 Omar Souleyman
Highway to Hassake
(Sublime Frequencies)

It's not entirely accurate or fair to call Omar Souleyman's "Highway to Hassake" the album of 2007. The Syrian star released 500 records (in this case, cassettes) from 1994 to 2006, so Mark Gergis over at Sublime Frequencies had a lot to choose from while assembling this compilation. The best 13 songs of a national icon - no matter what country - will almost certainly smoke a proper studio album. But there's something to be said for revelation. Just as Konono No. 1 changed what many of us thought about African music with their busted speakers and distorted likembés, Souleyman takes Arab stereotypes and phase-shifts them beyond recognition while sometimes jacking the BPM past 130. The sad thing is, this music has been readily available in most any shop in Syria for over a decade. That it took this long to reach the American public says a lot about how much we actually know about Arabic culture.

-Otis Hart
---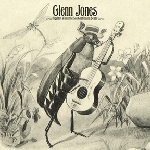 Glenn Jones
Against Which The Sea Continually Beats
(Strange Attractors)

There isn't a word spoken or sung on Glenn Jones's marvelous second solo release. Nonetheless it's the best collection of stories I've encountered all year. He opens each of its 11 finger-style guitar soli with a vivid sound image, then elaborates them into emotion-laden audio narratives as vivid as anything John Fahey composed for those early Takoma volumes. "Against My Ruin" is as woozy and cheerful as a hangover accompanied by the memory that, yeah, last night really was worth it; "Bill Mueller on the Erie Lackawanna" is by turns troubled and jubilant, a portrait of a man who found that getting what he wanted was truly a curse. Rarely has the movement of fingers, strings and the air they stir seemed so complete.

-Bill Meyer
---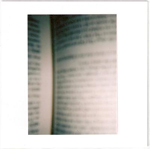 Alistair Crosbie
This Quiet House (The Lonesome Age Of Mirrors – Volume One
The Study Of Cycles (The Lonesome Age Of Mirrors – Volume Two)
(Lefthand Pressings)

People say there are only 'two degrees of separation' in my 'home' town of Adelaide. The same may be true of the British underground: Alistair Crosbie has worked with Brian Lavelle (in their 1990s duo Inversion) and Andrew Paine; both Lavelle and Paine are also Richard Youngs collaborators, a fact not lost on anyone who may detect stray strands of Youngs's DNA in Crosbie's small yet rich body of solo recordings. They're both minimalists, after a fashion, and folk musicians of a certain cast. But these first two installments in Crosbie's Lonesome Age Of Mirrors cycle touch on emotionally eviscerating concerns (I sense tribute to lost family members) through the drone's capacity for time-lag accumulation: the second volume is solely vocal, and Crosbie's breath makes every hum and whisper intensely private, to the point almost of emotional voyeurism. This Quiet House sometimes processes guitar and piano into brutally lurid scaffolds of noise, but the most affecting moments are unadorned passages for piano, or the repeating guitar figure of "Lonesome Age Of Mirrors," which was plucked from the same constellated night sky that Keiji Haino coasts.

-Jon Dale
---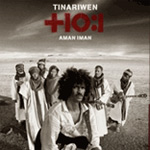 Tinawiren
Aman Iman
(World Music Network)

As modern psychedelic guitarists broaden their horizons to include techniques and styles from all corners, make way for the real deal. This Touareg ensemble met under the direst of circumstances, and have plugged away for years leading up to this, their most widely available release to date. They achieve a similar Zen to that of beloveds like Brightblack Morning Light or even Lungfish, building full on footstompers out of devastating and entirely unfamiliar guitar figures. Aman Iman is in no way a departure from any of their previous records, but there is nobody (at least not that I know of) doing anything remotely similar to Tinariwen, and coming from a world seemingly devoid of musical influence and inspiration, they continue to refine and perfect the North African psychedelic blues.

-Sam Hunt
---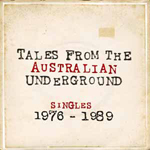 Tales from the Australian Underground: Vol. 1 (Singles 1976-1989)
Tales from the Australian Underground: Vol. 2 (1977-1990)
(Shock)

Skipping over the beef jerky strips of the era past (AC/DC, Coloured Balls, Rose Tattoo) and starting with the Fat Man and Little Boy of Australian punk – Radio Birdman and the Saints – Tales from the Australian Underground serves as a Nuggets for its country and era, collections of indispensable noise, rock, pop, punk, garage and psychedelia run together like the best mixtape anyone's ever made you. These double-disc collections load down on Australia's verdant, chaotic, overgrown music scene, given to throes of passion and excitement their British and American counterparts often missed. Seems as if all the proper obsessions, from Detroit to Love, from the Grand Guignol to Throbbing Gristle, made it across the oceans and stains S.P.K., God, the Triffids, Thug, Severed Heads and the Hoodoo Gurus with the same sun-scorched charms. Wild and essential listening, covering just about every band that mattered, and many more that never really did.

-Doug Mosurak


By Dusted Magazine