Dusted Features

Casey Rae-Hunter offers up his Top 10 records of 2007.



We Are Here and it is Now: Musical Moonshine in 2007
Only four more years until 2012, when jam-bands and 360˚ deals inherit a shattered universe. Best not tarry with this list, then: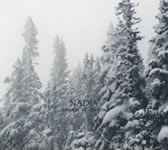 1. Nadja - Radiance of Shadows (Alien8)

This year I listened to a shit ton of Nadja. It was tough not to — the Montreal-based duo released a lot of music in '07. I even found myself reviewing a couple of their releases, giving high marks to each. Nadja is rare among experimental doom-metal acts in that they get to have it both ways: their work is painstakingly elaborate, but also amorphously visceral. The band's metallic morphology is coupled with the most beguiling qualities of dark ambient, making repeat listens practically mandatory. If Nadja maintains their enterprising release schedule, 2008 looks to be another banner year for enigmatic heaviness.
---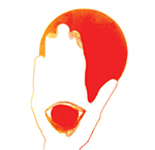 2. Valet - Blood Is Clean (Kranky)
Valet, the musical alias of Portland Oregon's Honey Owens, created the conditions for some of my deepest listening of the year. Blood Is Clean offered a near-perfect mix of unhurried psychedelia, enveloping ambience and witchy poetics. Perfect for a late-night wine consumption and taxidermy.
---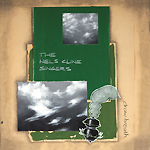 3. Nels Cline Singers - Draw Breath (Cryptogramophone)
It's not news to anyone that Nels Cline is one the most gifted guitarists of our time. The man oozes technique, but not in that "hey, look at me" McLaughlin/Metheny kind of way. Cline's time with Wilco hasn't turned him soft, although Draw Breath does contain its fair share of six-string reveries. But it's also got enough sharp-edges and daredevil turnabouts to please even the most persnickety free jazzhole.
---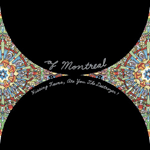 4. Of Montreal - Hissing Fauna, Are You the Destroyer? (Polyvinyl)
Hissing Fauna, Are You the Destroyer? is possibly the most overtly manic in Of Montreal's already delirious canon. On it, leader Kevin Barnes lays bare his compulsions and obsessions, presenting a fascinating view of a man on the edge of a self-induced nervous breakdown. That the psychasthenia sounds so engaging is a testament to Barnes' undeniable gifts as a pop songsmith. One imagines Hissing Fauna's woozy wonders will be quite difficult to top. I suggest more chemicals.
---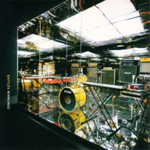 5. Battles - Mirrored (Warp)
Math-rock and neo-prog have already had their day in the hipster sun, but that hasn't stopped Battles from cranking out metallic jams of increasing intricacy. Mirrored ups the ante from previous EP releases, with synthesized vocals, devilishly tricky guitar action and drummer John Stanier's John Bonham-eats-Steven Hawking percussive attack. While not as straight-up heavy as other Battles efforts, Mirrored nonetheless packs a precision wallop. Here's to kick-ass musical calculus.
---


6. The Black Dahlia Murder - Nocturnal (Metal Blade)
Life's pace seems to be picking up lately. Perhaps that's why I've been digging on technical metal. The Black Dahlia Murder aren't the scariest or most intense of today's blackened death metal acts — perhaps this is because they hail from the US and not grim and frostbitten Scandinavia. But what they lack in out-and-out malevolence, they make up for in technical aptitude and, well, fun. The band's latest, Nocturnal, sounds like it was made by dudes who spent their teenage years in their bedrooms running scales. No matter how many diminished guitar runs or blast beats are served up (and there are a lot), a kind of buoyant dorkiness shines through. I still wouldn't say that to their faces, though. They're probably friends with the real evil bands.
---


7. Robert Plant & Alison Krauss - Raising Sand (Rounder)
I'm a thirtysomething white male who grew up on Zeppelin and occasionally listens to NPR. Sue me.
---


8. Mammatus - The Coast Explodes (Holy Mountain)
Some of my fellow Dusted scribes think that Mammatus are too kitschy, but I disagree. Maybe it's because I've never seen them live. I do know that their album The Coast Explodes is a highly entertaining mix of throwback art-rock and psych-metal. If I owned the LP and still smoked dope, I'd surely use the gatefold to roll joints.
---


9. Wolves in the Throne Room - Two Hunters (Southern Lord)
These Pacific Northwest eco-warriors (I've heard they're affiliated with the Earth Liberation Front) probably smell of pine and patchouli, but they're also among the most exciting avant-metal acts in America. Most people categorize Wolves in the Throne Room as black metal, but there's a lot more going on than just necro guitar and jackhammer percussion. Elements of shoegaze and what used to be called post-rock inform their dense, majestic music, as does the power of unconditioned nature. The band's founders live nearly off-grid on a 10-acre farm in Washington, where they presumably sit around eschewing materialism while communing with Elementals. Whatever it takes.
---


10. Person Pitch - Panda Bear (Paw Tracks)
Yeah, me and every other music critic in the world, apparently.


By Casey Rae-Hunter